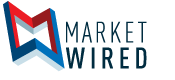 Media Advisory: Minister Joly to Attend the 150Alliance Regional Roadshow
/EINPresswire.com/ -- MONTREAL, QUEBEC--(Marketwired - Dec 1, 2016) - The Honourable Mélanie Joly, Minister of Canadian Heritage, will be in Montréal on Friday to attend the 150Alliance Regional Roadshow. She will make an announcement regarding the 150th anniversary of Confederation, as well as the 375th anniversary of Montréal.
Please note that all details are subject to change. All times are local.
The details are as follows:
DATE:
Friday, December 2, 2016
TIME:
1:45 p.m.
PLACE:
Glass Court
Montréal Museum of Fine Arts
1380 Sherbrooke Street West
Montréal, Quebec
Stay Connected
Pierre-Olivier Herbert
Press Secretary
Office of the Minister of Canadian Heritage
819-997-7788
Media Relations
Canadian Heritage
819-994-9101
1-866-569-6155
PCH.media-media.PCH@Canada.ca