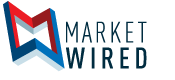 Element Global, Inc. (ELGL) Provides Update
/EINPresswire.com/ -- VIRGINIA BEACH, VA--(Marketwired - December 01, 2016) - ELEMENT GLOBAL, INC., a Utah Corporation, (OTC PINK: ELGL) announces it has reached agreement on all material terms related to its acquisition of ELEMENT GLOBAL MINING GROUP, INC.
The Company is moving into a transition period for the next several weeks in order to bring current its required SEC Filings and to position the Company for further expansion.
As more becomes available on this merger, ELGL will release timely information.
For further information about this release, contact Rich Kaiser, Investor Relations, YES INTERNATIONAL, at 757-306-6090 and yes@yesinternational.com.
Safe Harbor Statement under the Private Securities Litigation Reform Act of 1995: Certain information contained in this release contains forward-looking statements that involve risk and uncertainties, including but not limited to, those relating to development and expansion activities, domestic and global conditions, and market competition.
Contact:
Rich Kaiser
YES INTERNATIONAL
757-306-6090