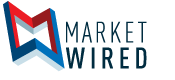 Spencer Fane Announces Combination with Berenbaum Weinshienk
/EINPresswire.com/ -- Firm Adds 30 Attorneys in Denver, Colorado Springs and Woodland Park, Colorado
DENVER, CO--(Marketwired - December 01, 2016) - Spencer Fane LLP is pleased to announce that the attorneys of 70-year-old Denver-based Berenbaum Weinshienk will be joining the firm effective Dec. 1, 2016.
The combined firm will retain the Spencer Fane name while reflecting a shared commitment to a unique model for serving client needs -- one in which clients work directly with the firm's leaders to obtain experienced counsel that protects and advances their business and personal interests.
Both of the firms have historically operated with a commitment to pairing clients with partner-level experience. The combination will more than double the Spencer Fane attorney count in the Denver market and increase the firm's attorney count to more than 190, which represents the firm's largest combination in recent years.
"We are excited to have the Berenbaum Weinshienk team join us, in large part, due to our shared philosophy for doing business -- our firms have each been dedicated to providing experienced, world-class legal counsel coupled with exemplary client experience," said Pat Whalen, Spencer Fane Chair. "We are honored that Berenbaum Weinshienk attorneys have agreed to join us at Spencer Fane, and we are eager for clients of both firms to immediately begin to realize the benefits of our expanded services and depth of experience."
Berenbaum Weinshienk attorneys bring a full range of practice area offerings to the firm, which combines to bolster Spencer Fane offerings in areas including real estate and development, healthcare, employee benefits, corporate law, tax law, banking and financial services, special districts, environmental law, estate planning, government affairs, intellectual property, labor and employment, and numerous others.
"We consider joining Spencer Fane a major step forward for both firms and for the clients we serve," said Steven Hoth, Berenbaum Weinshienk President. "For more than 70 years, Berenbaum has developed deep client relationships and trust throughout the Colorado community, due largely to a highly attentive approach that allows our clients direct access to partners and firm leadership. This is an approach we saw immediately in our colleagues at Spencer Fane and is a shared interest that has us very excited to begin working together. By joining Spencer Fane, we can continue to deliver that caliber and philosophy of service while providing clients a broader range of practice areas and legal service."
About Spencer Fane
Spencer Fane is a full-service business law firm focused on providing results that move clients and their businesses forward. With direct access to firm leadership and a different approach to client engagement, its attorneys instill confidence and certainty that the clients' interests are the firm's priority. In addition to its St. Louis office, Spencer Fane has offices in Colorado Springs and Denver, Colo.; Overland Park, Kan.; Cape Girardeau, Jefferson City, Kansas City, and Springfield, Mo.; Omaha, Neb.; Oklahoma City, Okla. and Dallas, Texas. For more information, visit spencerfane.com or follow @spencerfane on Twitter.
Distribution channels:
Law