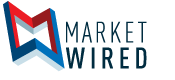 With New Trump Administration and Impending Fed Rate Hike, New Article by "Pillar Wealth Management" Advises Investors on Evaluating Money Manager Performance
/EINPresswire.com/ -- WALNUT CREEK, CA--(Marketwired - December 01, 2016) - Pillar Wealth Management, LLC, a private wealth management firm to affluent families, including some that have attained wealth reaching $400 million, has published a new article advising ultra-high net worth investors on how to evaluate the performance of their money manager, and ensure that decisions are based on policies and data vs. emotions and assumptions.
The article, which is available on the Pillar Wealth Management website, points out that each family's Investment Policy Statement should clarify what is expected of money managers, and how and when the family should act if those expectations are not met. Comments the firm's co-founder Haitham "Hutch" Ashoo: "This is especially important in light of the Trump administration that has a different agenda to execute than the outgoing Obama administration, and because the Federal Reserve is indicating impending action on interest rates."
In addition, the article, which is based on insights from the firm's recently-published book The Art Of Protecting Ultra-High Net Worth Portfolios And Estates, Strategies For Families Worth $25 Million to $500 Million, further warns investors of situations in which money managers and rates of return may fool them, and advises them to focus on answering a fundamental question: is the money manager meeting and exceeding expectations? If he or she meets the asset allocation, performance and risk criteria as laid out in the Investment Policy Statement, deciding to hire or fire is a straightforward decision.
Adds the firm's co-founder Chris Snyder: "Many studies have revealed that over different ten-year periods, only a small percentage of money managers outperform their respective markets. Staying emotionally attached to an under-performing money manager year after year is a big mistake. By drafting a comprehensive Investment Policy Statement, families state loud and clear that managers who fail to meet or exceed expectations will not and cannot be tolerated."
The full text of Pillar Wealth Management's new article is available at: http://pillarwm.com/with-the-incoming-trump-administration-and-impending-federal-reserve-rate-hike-evaluating-money-managers-isnt-personal-its-policy/
About Pillar Wealth Management, LLC
Haitham "Hutch" Ashoo and Christopher Snyder are privileged to have worked with ultra-high net worth families, some of whom attained wealth reaching $400 million, helping them achieve a positive change in their lives and finances. They cofounded Pillar Wealth Management, LLC, an independent, fee based, private wealth management firm. As their clients' go-to advisors, they are brought in to help with investment management, strategic planning, asset allocation, risk control, and tracking of their clients' progress towards life-goals. Their services are provided to a limited number of clients. They only accept a new client when they have determined that there is mutual admiration and respect and only if they can add substantial value to the client's financial life. Learn more at http://pillarwm.com.