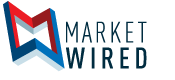 AiNET CEO Deepak Jain Wins SmartCEO 2016 GovStar Technical Trailblazer Award
/EINPresswire.com/ -- Maryland technologist and entrepreneur wins Technical Trailblazer award for his pioneering technology work supporting a number of federal programs
Deepak's GovStar Trophy
Click here for high-resolution version
WASHINGTON, DC--(Marketwired - December 01, 2016) - Deepak Jain has been recognized by SmartCEO as the winner of its prestigious GovStar 'Technical Trailblazer' award. The GovStar Awards program honors government contractors for their technology innovation, workplace environment, growth, veteran support and impact on the industry and government contractor marketplace as a whole, across a range of categories.
At the awards ceremony at the Hyatt Regency in Reston on November 21st, 2016, the SmartCEO decision committee presented Mr. Jain the award, recognizing him for the important advances to federal programs and objectives that have been facilitated by the innovative technologies employed by AiNET, on behalf of government clients.
"The government contracting industry is one of the most complex and competitive business sectors in the world. But day in and day out this year's finalists come to work with the passion to not only build great businesses but also serve their country, protect U.S. citizens and drive innovation in healthcare, technology and communications," says Jaime Nespor-Zawmon, President of SmartCEO. "They are inspirational, patriotic and driven to succeed. We are honored to recognize them for their achievements."
"It feels great to receive this award," says Jain. "Our team at AiNET is dedicated to our work, helping our government clients to perform their world-changing, extremely important work. We recognize that world-class programs need world-class technologies, and we have never stopped striving to deliver cutting edge IT eco-systems through cloud technologies to our clients to help them achieve their goals."
Under Jain's leadership the company has received awards in 2016 for 'Top Minority Business' from the Baltimore Business Journal; 'Best US Telecom Merger' & Acquisition from Acquisition International; and 'Best Data Center Services' from the City of Laurel, Maryland.
About AiNET ®
AiNET is a leader in the design, construction, operations, and support of Internet data centers, optical fiber networks, and critical solutions. Founded around a culture of innovation, AiNET has been driving technology forward for over 23 years.
AiNET's innovative approach combines the full stack of services within the Data Center, including IaaS, PaaS, and SaaS. By bundling services within the data center, AiNET is able to offer unique, custom solutions that empower customers to solve their largest technology challenges.
AiNET is always expanding our data centers, and growing to connect buildings to our protected fiber communications networks for enhanced reliability and security. Customers that trust AiNET include the Department of Defense, the Department of Labor, the Securities and Exchange Commission, Level 3 Communications, Comcast, Cox and many others. AiNET has over 100 lit or "on-net" buildings.
Image Available: http://www.marketwire.com/library/MwGo/2016/12/1/11G123909/Images/govstar_trophy-0b86087b4ad18b62af5be3fa290cc6f0.jpg