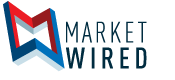 EnergyTechInvestor.com Discusses Alcohol-to-Jet Fuel (ATJ) with GEVO CEO Patrick R. Gruber
/EINPresswire.com/ -- NEW YORK, NY--(Marketwired - December 01, 2016) - EnergyTech Investor, LLC, a strategic advisory and independent research firm, announced today that Patrick Gruber, Chief Executive Officer of Gevo, Inc. (NASDAQ: GEVO), was interviewed by EnergyTechInvestor.com (ETI) on their bio-based isobutanol as renewable alcohol to jet fuel (ATJ). The interview also focuses on recent commercial developments and the emerging opportunities in the jet fuel market.
To read the full interview, please go to:
http://energytechinvestor.com/companycontent/gevo-investor-content-atj/
For more information, please visit EnergyTech Investor's website at:
https://www.energytechinvestor.com
About EnergyTech Investor, LLC
EnergyTech Investor, LLC (ETI) is a strategic advisory and independent research firm that delivers innovative investor intelligence programs, investor relations expertise and new investor outreach strategies to companies across the Energy Conversion and Industrial Technology sectors. ETI's mission is to generate insightful and credible information flow between companies and their investors through a broad portfolio of investor intelligence products that helps investors clearly understand the issues impacting a company and their stock price including strategic direction, technology and industry dynamics. EnergyTech Investor was founded by Wall Street veteran and research analyst, Shawn Severson, after seeing a fundamental shift in the investment industry that resulted in less fundamental research conducted on small cap companies and a significant decline in information available to the average investor. ETI's mission is to bridge that information gap and deliver solutions to both companies and investors.
About Gevo, Inc.
Gevo is a leading renewable technology, chemical products, and next generation biofuels company. Gevo has developed proprietary technology that uses a combination of synthetic biology, metabolic engineering, chemistry and chemical engineering to focus primarily on the production of isobutanol, as well as related products from renewable feedstocks. Gevo's strategy is to commercialize bio-based alternatives to petroleum-based products to allow for the optimization of fermentation facilities' assets, with the ultimate goal of maximizing cash flows from the operation of those assets. Gevo produces isobutanol, ethanol and high-value animal feed at its fermentation plant in Luverne, MN. Gevo has also developed technology to produce hydrocarbon products from renewable alcohols. Gevo currently operates a biorefinery in Silsbee, TX, in collaboration with South Hampton Resources Inc., to produce renewable jet fuel, octane, and ingredients for plastics like polyester. Gevo has a marquee list of partners including The Coca-Cola Company, Toray Industries Inc. and Total SA, a307207mong others. Gevo is committed to a sustainable bio-based economy that meets society's needs for plentiful food and clean air and water.
To receive free news and updates from EnergyTech Investor, please visit: www.energytechinvestor.com
Sign up to follow EnergyTech Investor at: