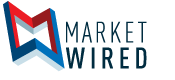 Namaste Establishes Channel on Peeks Social Commerce Platform
/EINPresswire.com/ -- VANCOUVER, BRITISH COLUMBIA--(Marketwired - Dec 1, 2016) - Namaste Technologies Inc. ("Namaste") (CSE:N)(CSE:N.CN)(FRANKFURT:M5BQ) is pleased to announce that it has entered an agreement with Keek Inc., the online social commerce company that is monetizing Peeks, an e-commerce enabled platform that allows users to livestream personal interactive e-commerce enabled mobile broadcasts. Namaste has established a channel on the peeks platform and will received exposure to Peek's global user base of over 75 million registered users in approximately 100 countries.
Pursuant to the terms of the agreement, Peeks shall offer Namaste a premium position within its upcoming discovery channel that will cater towards multiple media partners, user generated content and highlighted e-commerce partners who will be able to monetize their live and archived videos. One of the upcoming discovery channel categories will focus on legalized cannabis and will feature Namaste as a premier e-commerce partner within that channel. Furthermore, Peeks will enlist social influencers that will participate in promoting the purchase of products through the Peeks Offer-Box technology. By simply tapping their screen, viewers inside Peeks can purchase influencer endorsed products provided by Namaste.
Management Commentary
Sean Dollinger, President and CEO of Namaste, comments: "We are very pleased to launch on the Peeks platform. We see significant opportunity to generate revenue through this application and plan to work with multiple high-profile influencers to affectively convert Peek's 75 million registered users into exponential sales growth."
About Keek Inc.
Keek's core business is the developing of an online social video platform for both web and mobile with an emphasis on mobile which allows users to upload and share personal videos of themselves or events surrounding them, their self-expression. Keek has developed a global video social network, enabled over the Internet and on mobile devices around the world. Since inception, Keek's community has grown to over 75 million registered users across 6 global regions including North America, South America, Europe, Middle East, Asia/Oceania, and Africa. Keek has also began an integration of Peeks livestreaming technology. Peeks is described as an e-commerce enabled platform that allows users to livestream personal interactive e-commerce enabled mobile broadcasts.
About Namaste Technologies Inc.
Namaste Technologies Inc. is an emerging leader in vaporizer and accessories space. Namaste has 26 e-commerce retail stores in 20 countries, offers the largest range of brand name vaporizers products on the market and is actively manufacturing and launching multiple unique proprietary products for retail and wholesale distribution. The Company is currently focused on expanding its product offering, acquisitions and strategic partnerships, and entering new markets globally.
On behalf of the Board of Directors
Sean Dollinger, Chief Executive Officer
Further information on the company and its products can be accessed through the link below:
FORWARD LOOKING INFORMATION
This press release contains forward-looking information based on current expectations. These statements should not be read as guarantees of future performance or results. Such statements involve known and unknown risks, uncertainties and other factors that may cause actual results, performance or achievements to be materially different from those implied by such statements. Although such statements are based on management's reasonable assumptions. Namaste assumes no responsibility to update or revise forward-looking information to reflect new events or circumstances unless required by law.
Although the Company believes that the expectations and assumptions on which the forward-looking statements are based are reasonable, undue reliance should not be placed on the forward-looking statements because the Company can give no assurance that they will prove to be correct. Since forward-looking statements address future events and conditions, by their very nature they involve inherent risks and uncertainties. These statements speak only as of the date of this press release. Actual results could differ materially from those currently anticipated due to several factors and risks including various risk factors discussed in the Company's disclosure documents which can be found under the Company's profile on www.sedar.com.
This press release contains "forward-looking statements" within the meaning of Section 27A of the Securities Act of 1933, as amended, and Section 21E the Securities Exchange Act of 1934, as amended and such forward-looking statements are made pursuant to the safe harbor provisions of the Private Securities Litigation Reform Act of 1995. The CSE has neither reviewed nor approved the contents of this press release.