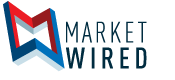 Inboard Technology Appears on ABC hit television show "Shark Tank"
/EINPresswire.com/ -- Founders and M1 Electric Skateboard go head to head with world's most famous Sharks
SANTA CRUZ, CA--(Marketwired - December 01, 2016) - Every entrepreneur dreams about pitching their business idea to the Sharks, Mark Cuban, Robert Herjavec, Kevin O'Leary, Lori Greiner, and Chris Sacca, on ABC Television's award winning hit show "Shark Tank". On Friday, December 2nd, 2016 watch and find out what happens when Ryan Evans (CEO), Dave Evans (VP of Marketing), and Chris Haley (CFO) go head to head with the most famous entrepreneurs in the world.
Inboard Technology will be pitching their flagship product, the M1™ Electric Skateboard. This is the first prime time viewing of an electric skateboard on a major US television network.
"Shark Tank" attracts millions of viewers each episode.
"We are thrilled to have been selected to participate on "Shark Tank"," said Ryan Evans, Inboard Technology CEO. "Since launching our company with a Kickstarter campaign that raised just under $500,000, our company has continued to exceed expectations and appearing on a hit show like "Shark Tank" is another unbelievable milestone for our team and our customers. People fall in love with the M1 Electric Skateboard the moment they see it and won't let it go the second they ride it. We're not only changing the industry of electric skateboards but we're leading the movement towards low cost, energy efficient transportation."
What: Inboard Technology on ABC's "Shark Tank"
When: December 2, 2016 8pm EST / 9pm CST / 9pm PST
Special: Facebook Live Q&A hosted by Guy Kawasaki
Links to Facebook Live Q&A: https://www.facebook.com/inboardskate/ or http://inboardtechnology.com
Inboard is starting their series A funding round. With order volume increasing dramatically worldwide, Inboard is focused on ramping manufacturing and customer support through 2017 and expanding to retailers worldwide.
About Inboard
Inboard Technology is a Santa Cruz, California based company that manufactures high-performance, lightweight transportation solutions. Our M1 Electric Skateboard is revolutionizing skateboarding with our revolutionary in-wheel motor technology, swappable batteries and built-in front and rear LED lights. The Inboard M1 Electric Skateboard is introducing the world to a whole new ride.
Photo Assets:
Zip of Images total file size = 2MB: https://drive.google.com/open?id=0B-zNMrTK9K_gcWxqcl9iZVpOSVE
Description: Pro-longboarder Amanda Caloia puts the M1 through its paces. https://drive.google.com/open?id=0B-zNMrTK9K_gMmhza2lMRVNORlE
Credit: Nate Appel; Inboard
Description: Inboard co-founder & CTO, Theo Cerboneschi & Electrical Engineer, Tony Sacharny, blow off some steam on their M1's at the pump track in Santa Cruz. https://drive.google.com/open?id=0B-zNMrTK9K_gM2g1Zy04aVdYQXM
Credit: Nate Appel; Inboard
Officiall "Shark Tank" Images: http://www.disneyabcpress.com/abc/shows/shark-tank/episodes/episode-807/
Embedded Video Available: https://www.youtube.com/watch?v=2K-4rEu-Y6s
Embedded Video Available: https://www.youtube.com/watch?v=ZUtNylrGwRQ