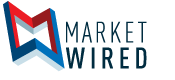 Paladin Energy Limited: Update on Strategic Process / Funding
PERTH, WESTERN AUSTRALIA--(Marketwired - November 30, 2016) - Paladin Energy Ltd (Paladin or the Company) (ASX: PDN) (TSX: PDN) wishes to provide a further update regarding the previously announced strategic initiatives and funding. As announced on 10 November 2016, definitive documents regarding the potential sale of a 24% interest in the Langer Heinrich Mine (LHM) for US$175M to CNNC Overseas Uranium Holdings Ltd (COUH) (the LHM Stake Sale) are yet to be executed and it is no longer likely the transaction will close by the end of the fourth quarter of CY2016. Whilst discussions with COUH continue, the Company is actively investigating alternative contingencies to assist with respect to its 30 April 2017 US$212M repayment obligation for the 2017 convertible bonds and any additional working capital requirements it may have going forward if the current low uranium spot price persists. In that regard, as a continuation of its strategic review, the Company has commenced discussions with key stakeholders including certain convertible bond holders regarding potential options to address the Company's balance sheet position.
The Company will keep the market informed of material developments concerning the LHM Stake Sale and the Company's broader strategic review as and when such developments occur.
Yours faithfully
Paladin Energy Ltd
ALEXANDER MOLYNEUX
CEO
ACN 061 681 098