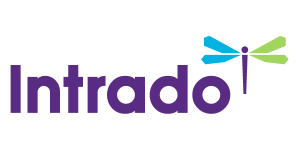 Bojangles', Inc. Announces Pricing of Secondary Offering of Common Stock
/EIN News/ -- CHARLOTTE, N.C., Nov. 30, 2016 (GLOBE NEWSWIRE) -- Bojangles', Inc. ("Bojangles'") (NASDAQ:BOJA) today announced the pricing of the previously announced underwritten public offering (the "Offering") of 6,000,000 shares of Bojangles' common stock at a public offering price of $17.25 per share.  The Offering consists entirely of secondary shares to be sold by the selling stockholders.  In connection with the Offering, the selling stockholders have granted the underwriters a 30-day option to purchase up to an additional 900,000 shares of common stock at the public offering price, less the underwriting discount.  The Offering is expected to close on December 6, 2016, subject to the satisfaction of customary closing conditions.  Bojangles' will not receive any proceeds from the sale of the shares by the selling stockholders. 

BofA Merrill Lynch, Jefferies, and Wells Fargo Securities are acting as joint lead book-running managers in the Offering.  Barclays, Goldman, Sachs & Co., Piper Jaffray, William Blair, KeyBanc Capital Markets and RBC Capital Markets are also acting as book-running managers in the Offering.  Cowen and Company and Fifth Third Securities are acting as co-managers in the Offering.
The Offering is being made pursuant to an effective shelf registration statement (including a base prospectus) filed with the Securities and Exchange Commission ("SEC").  Before you invest, you should read the base prospectus in the registration statement and related prospectus supplement that Bojangles' has filed with the SEC for more complete information about Bojangles' and the Offering.  The prospectus supplement and accompanying base prospectus may be obtained free of charge by visiting EDGAR on the SEC website at www.sec.gov.  Alternatively, the prospectus supplement and accompanying base prospectus may be obtained from BofA Merrill Lynch, NC1-004-03-43, 200 North College Street, 3rd floor, Charlotte NC 28255-0001, Attention: Prospectus Department, or by emailing: dg.prospectus_requests@baml.com; Jefferies LLC, Attention: Equity Syndicate Prospectus Department, 520 Madison Avenue, 2nd Floor, New York, New York 10022, by emailing Prospectus_Department@Jefferies.com, or by calling (877) 547-6340; or Wells Fargo Securities, LLC Attention: Equity Syndicate Department, 375 Park Avenue, New York, New York 10152, by emailing: cmclientsupport@wellsfargo.com, or by calling (800) 326-5897.
This press release shall not constitute an offer to sell or the solicitation of an offer to buy, nor shall there be any sale of these securities in any state or other jurisdiction in which such an offer, solicitation or sale would be unlawful prior to registration or qualification under the securities laws of any such state or other jurisdiction.
About Bojangles', Inc.
Bojangles', Inc. is a highly differentiated and growing restaurant operator and franchisor dedicated to serving customers high-quality, craveable food made from our Southern recipes.  Founded in 1977 in Charlotte, N.C., Bojangles'® serves menu items such as delicious, famous chicken, made-from-scratch buttermilk biscuits, flavorful fixin's and Legendary Iced Tea®.  At September 25, 2016, Bojangles' had 699 system-wide restaurants, of which 301 were company-operated and 398 were franchised restaurants, primarily located in the Southeastern United States.
Forward-Looking Statements
This press release contains forward-looking statements. All statements other than statements of historical fact included in this press release are forward-looking statements. These statements are not guarantees of future performance and involve a number of known and unknown risks, assumptions, trends, uncertainties and factors that are beyond our control. Should one or more of these risks or uncertainties materialize or should underlying assumptions prove incorrect, actual results may vary materially from those anticipated, estimated or projected. We undertake no obligations to update or revise publicly any forward-looking statements, whether as a result of new information, future events or otherwise than as required under the federal securities laws.
For Investor Relations Inquiries:
Raphael Gross of ICR
203.682.8253

For Media Inquiries:
Brian Little of Bojangles' Restaurants, Inc.
704.519.2118