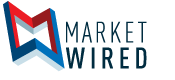 Kirkland Lake Gold Announces Management Updates
/EINPresswire.com/ -- TORONTO, ONTARIO--(Marketwired - Nov 30, 2016) - ("Kirkland Lake Gold" or the "Company") (TSX:KLG), is pleased to announce the appointment of Philip Yee as Executive Vice President and Chief Financial Officer (effective December 1, 2016). In addition, the Company announces that Mr. Perry Ing - CFO, Mr Keyvan Salehi - VP Corp Dev and Technical Services and Ms Suzette Ramcharan - Director of Investor Relations are no longer with the Company. The Company thanks all the above personnel for their efforts and wish them continued success in their future roles.
Anthony (Tony) Makuch, President and CEO of the Company, commented: "We are very pleased to be gaining the wealth of experience that Phil Yee brings to his role as CFO at Kirkland Lake Gold. Phil has worked for several years in the mining sector, his most recent role being as Chief Financial Officer for Lake Shore Gold Corp. He brings valued expertise to our existing management team.
Management Appointment
Philip C. Yee is an experienced senior finance executive with an extensive background in financial management and reporting, financial and operational recovery, M&A, international risk management and strategy development. He is a Chartered Professional Accountant with 25+ years of experience and success including 15+ years as a member of high caliber senior management teams leading world-class mining operations. Most recently, Phil was SVP & CFO of Lake Shore Gold Corp. from May 2013 to April 2016 when the business combination with Tahoe Resources was completed. Prior to this role, Phil was CFO of Patagonia Gold Plc from May 2011 to April 2013 and Vice President Finance for Kumtor Operating Co., the flag-ship subsidiary of Centerra Gold Inc. and a subsidiary of Cameco Corporation from June 2001 to May 2011. Phil received his Bachelor of Commerce from the University of Saskatchewan and has served on the Board of Directors for Kumtor Operating Company, the Eurasia Foundation Central Asia and the American Chamber of Commerce Bishkek.
About the Company
Kirkland Lake Gold Inc. is a Canadian focused, intermediate gold producer with assets in the historic Kirkland Lake gold camp, and east of the Timmins gold camp along the Porcupine-Destor Fault Zone, both in northeastern Ontario. The Company is currently targeting annual gold production of between 280,000 to 290,000 ounces from its cornerstone asset, the Macassa Mine Complex and the Holt Mine Complex that includes the Holt, Holloway and Taylor mines.
The Company is committed to building a sustainable mining company that is recognized as a safe and responsible gold producer with quality assets in safe mining jurisdictions.
The Toronto Stock Exchange has neither reviewed nor accepts responsibility for the adequacy or accuracy of this news release.
Cautionary Note Regarding Forward Looking Statements
This Press Release contains statements which constitute "forward-looking statements" within the meaning of applicable securities laws, including statements regarding the plans, intentions, beliefs and current expectations of the Company with respect to the future business activities and operating performance of the Company.
The words "may", "would", "could", "should", "will", "intend", "plan", "anticipate", "believe", "estimate", "expect" and similar expressions, as they relate to the Company, are intended to identify such forward-looking statements. Investors are cautioned that forward-looking statements are based on the opinions, assumptions and estimates of management considered reasonable at the date the statements are made such as, without limitation, opinion, assumptions and estimates of management regarding the Company's business, including but not limited to; the continued exploration programs on the SMC mineralization, the timing and results thereof; the ability to continue to expand the SMC and to increase its level of resources and the timing thereof; and the potential to increase the level of resources and reserves. Such opinions, assumptions and estimates, are inherently subject to a variety of risks and uncertainties and other known and unknown factors that could cause actual events or results to differ materially from those projected in the forward-looking statements. These factors include the Company's expectations in connection with the projects and exploration programs being met, the impact of general business and economic conditions, global liquidity and credit availability on the timing of cash flows and the values of assets and liabilities based on projected future conditions, fluctuating gold prices, currency exchange rates (such as the Canadian dollar versus the United States Dollar), possible variations in ore grade or recovery rates, changes in accounting policies, changes in the Company's corporate mineral reserves and resources, changes in project parameters as plans continue to be refined, changes in project development, construction, production and commissioning time frames, the possibility of project cost overruns or unanticipated costs and expenses, higher prices for fuel, power, labour and other consumables contributing to higher costs and general risks of the mining industry, failure of plant, equipment or processes to operate as anticipated, unexpected changes in mine life, seasonality and unanticipated weather changes, costs and timing of the development of new deposits, success of exploration activities, permitting time lines, government regulation of mining operations, environmental risks, unanticipated reclamation expenses, title disputes or claims, and limitations on insurance, as well as those risk factors discussed or referred to in the Company's annual Management's Discussion and Analysis and Annual Information Form for the year ended December 31, 2015, and the Company's Management's Discussion and Analysis for the interim period ended September 30, 2016, filed with the securities regulatory authorities in certain provinces of Canada and available at www.sedar.com.
Should one or more of these risks or uncertainties materialize, or should assumptions underlying the forward-looking statements prove incorrect, actual results may vary materially from those described herein as intended, planned, anticipated, believed, estimated or expected. Although the Company has attempted to identify important risks, uncertainties and factors which could cause actual results to differ materially, there may be others that cause results not to be as anticipated, estimated or intended. The Company does not intend, and does not assume any obligation, to update these forward-looking statements except as otherwise required by applicable law.