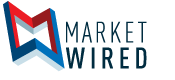 Tervita's Stakeholders Approve Recapitalization Transaction
/EINPresswire.com/ -- CALGARY, ALBERTA--(Marketwired - Nov 30, 2016) - Tervita Corporation and certain of its affiliates ("Tervita" or the "Company") are pleased to announce that, at the previously announced: (i) meeting of holders of the 9.75% senior unsecured notes issued by Tervita due November 2019 and holders of the 10.875% senior unsecured notes issued by Tervita due February 2018 (collectively, the "Unsecured Notes", and the holders of such Unsecured Notes, the "Unsecured Noteholders"); (ii) meeting of holders of the 11.875% senior subordinated notes issued by Tervita due November 2018 (the "Subordinated Notes", and the holders of such Subordinated Notes, the "Subordinated Noteholders"); and (iii) meeting of holders of Red Sky Acquisition Corp.'s common shares (the "RSAC Shares", and the holders of such RSAC Shares, the "RSAC Shareholders") (collectively, the "Meetings"), the Unsecured Noteholders, the Subordinated Noteholders and the RSAC Shareholders, respectively, voted overwhelmingly in support of the Company's proposed recapitalization transaction (the "Recapitalization Transaction") to be implemented by way of a corporate plan of arrangement under the Canada Business Corporations Act (the "Plan of Arrangement").
Approval of the Plan of Arrangement
At the Meetings, (i) 100% of the votes cast by Unsecured Noteholders (representing approximately 90% of the outstanding Unsecured Notes); (ii) 100% of the votes cast by the Subordinated Noteholders (representing approximately 92.5% of the outstanding Subordinated Notes); and (iii) 100% of the votes cast by RSAC Shareholders, were voted, in person or by proxy, in favour of the Plan of Arrangement.
"This represents a new beginning for Tervita," said Chris Synek, President and CEO. "Although there are a few steps left in the process, we are optimistic that we can complete the recapitalization prior to year-end, emerging as a much stronger company with a bright future. With this transaction we will have reduced our debt substantially and have the requisite capital to pursue profitable growth opportunities in 2017 and beyond."
"Our track record, our expertise and a much stronger balance sheet will underpin Tervita's position as one of Canada's most trusted, leading environmental solutions providers. Over the past 18 months we have significantly enhanced our competitive position, selling non-core assets, as well as improving our focus, our cost structure and our business practices. I would like to thank our employees, our vendors and our clients for their ongoing support."
Court Approval and Implementation
The Company will attend a hearing before the Alberta Court of Queen's Bench (the "Court") currently scheduled for December 6, 2016 to seek a final order of the Court approving the Plan of Arrangement. If the approval of the Court is obtained, and the other conditions to completion of the Recapitalization Transaction are satisfied or waived, it is expected that the Recapitalization Transaction will be completed in December 2016.
Tervita's legal advisors in connection with the Recapitalization Transaction are Osler, Hoskin & Harcourt LLP, Fasken Martineau DuMoulin LLP and Latham & Watkins LLP, and its financial advisor is Barclays Capital Inc.
The plan sponsors' legal advisors in connection with the Recapitalization Transaction are Bennett Jones LLP and Davis Polk & Wardwell LLP, and its financial advisors are Moelis & Company LLC and Peters & Co. Limited.
About Tervita
Tervita has operated in Canada for almost 40 years and is a leading environmental solutions provider. Our integrated earth, water, waste and resource solutions deliver safe and efficient results through all phases of a project by minimizing impact and maximizing returns™. Our dedicated employees are trusted sustainability partners to oil and gas, construction, mining, government and communities. Safety is our highest priority: it influences our actions and shapes our culture.
Legal Advisories
Additional information about Tervita is available at www.tervita.com.
Reader Advisory Regarding Forward-Looking Statements
This news release contains certain "forward-looking statements" or "forward-looking information" (collectively referred to herein as "forward-looking statements"). Such forward-looking statements include, without limitation, forecasts, estimates, expectations and objectives for future operations that are subject to a number of assumptions, risks and uncertainties, many of which are beyond the control of the Company. Forward-looking statements are statements that are not historical facts and are generally, but not always, identified by the words "expects", "plans", "anticipates", "believes", "intends", "estimates", "projects", "potential" and similar expressions, or are events or conditions that "will", "would", "may", "could" or "should" occur or be achieved. This news release contains forward-looking statements, pertaining to, among other things, the following: the actions that the Company may take in its legal proceedings, the ability of the Company to restructure or recapitalize its long-term debt, the Company's liquidity and ability to meet payment obligations and the timing of meeting such payment obligations, including with respect to the Settlement, the Company's intentions for the future of its business operations, prospects, long-term strategy and the Company's commitment to its employees, suppliers and customers. Statements regarding future growth, capital expenditures and development plans are subject to all of the risks and uncertainties that may cause actual results or events to differ materially from those anticipated in such forward-looking statements. These risks include, but are not limited to, general economic conditions, inflation or lack of availability of goods and services, environmental risks, customer risks, regulatory changes, dependence on uncertain legal proceedings and certain other known and unknown risks.
Although Tervita believes that the material factors, expectations and assumptions expressed in such forward-looking statements are reasonable based on information available to it on the date such statements were made, no assurances can be given as to future results, levels of activity and achievements and such statements are not guarantees of future performance. Tervita's actual results may differ materially from those expressed or implied in forward-looking statements and readers should not place undue importance or reliance on the forward-looking statements. Statements including forward-looking statements are made as of the date they are given and, except as required by applicable laws, Tervita disclaims any intention or obligation to publically update or revise any forward-looking statements, whether as a result of new information, future events or otherwise. The forward-looking statements contained in this news release are expressly qualified by this cautionary statement.