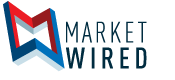 B. Braun Announces Interoperability Collaboration with Omnicell's(R) Performance Center and IV AutomationTechnology
/EINPresswire.com/ -- BETHLEHEM, PA--(Marketwired - Nov 30, 2016) - B. Braun Medical Inc. and Omnicell, Inc. (NASDAQ: OMCL), today announced they are working together to increase system interoperability to help decrease the time and clinical support needed to manage IV Infusions and IV compounding.
This first level of integration allows for data, dashboards and predictive insights from B. Braun's real-time DoseTrac® Infusion Management Software to be viewed in the Omnicell Performance Center -- reducing the number of steps needed to see and manage clinical information. This is accomplished via a hyperlink in the Performance Center.
The integration will help pharmacies plan for IV preparation and eliminate manual compilation of IV pump data, a time consuming process. The overall goal of the collaboration between B. Braun and Omnicell is to increase system interoperability to help decrease the amount of time and clinical support needed to manage IV infusions for joint customers.
"Adding a link in the Performance Center to DoseTrac® Infusion Management Software is the first step of integration with Omnicell. Our broader goal is to share real-time infusion data to enhance clinician workflows, and improve patient safety and care," said Mike Golebiowski, Vice President of Marketing, Automation and Infusion Systems at B. Braun Medical.
"Healthcare providers are making extraordinary efforts to improve cross-departmental workflows. Our goal in working with B. Braun is to integrate and streamline information to help reduce redundancies and enable our customers to focus on clinical care," said Nhat Ngo, Executive Vice President of Strategy and Business Development at Omnicell.
B. Braun and Omnicell are also collaborating on reducing workflow redundancies in the IV compounding area using B. Braun's APEX® compounding system and Omnicell's i.v. SOFT® Assist semi-automated IV compounding technology. The goal of the integration is to streamline the TPN compounding process, provide checks and documentation for manual additions, and support remote pharmacist verification. 
To learn more, visit B. Braun's booth #1655 or Omnicell's booth #420 at the American Society of Health-System Pharmacists (ASHP) 51st Midyear Clinical Meeting, Dec. 5-7 in the Mandalay Bay Convention Center in Las Vegas.
About B. Braun
B. Braun Medical Inc., a leader in infusion therapy and pain management, develops, manufactures, and markets innovative medical products and services to the healthcare industry. The company is committed to eliminating preventable treatment errors and enhancing patient, clinician and environmental safety. B. Braun Medical is headquartered in Bethlehem, Pa., and is part of the B. Braun Group of Companies in the U.S., which includes B. Braun Interventional Systems, Aesculap® and CAPS®.
Globally, the B. Braun Group of Companies employs more than 56,000 employees in more than 60 countries. Guided by its Sharing Expertise® philosophy, B. Braun continuously exchanges knowledge with customers, partners and clinicians to address the critical issues of improving care and lowering costs. To learn more about B. Braun Medical, visit www.BBraunUSA.com.
About Omnicell
Since 1992, Omnicell (NASDAQ: OMCL) has been inspired to create safer and more efficient ways to manage medications and supplies across all care settings. As a leader in medication and supply dispensing automation, central pharmacy automation, IV robotics, analytics software, and medication adherence and packaging systems, Omnicell is focused on improving care across the entire healthcare continuum -- from the acute care hospital setting, to post-acute skilled nursing and long-term care facilities, to the patient's home.
Over 4,000 customers worldwide use Omnicell® automation and analytics solutions to increase operational efficiency, reduce medication errors, deliver actionable intelligence and improve patient safety. The recent acquisition of Aesynt adds distinct capabilities, particularly in central pharmacy and IV robotics, creating the broadest medication management product portfolio in the industry.
The Omnicell SureMed® solution provides innovative medication adherence packaging to help reduce costly hospital readmissions. These medication adherence solutions are used by over 17,000 institutional and retail pharmacies in North America and the United Kingdom. These pharmacies are served via Omnicell's sales channels and our solutions enable them to maintain high accuracy and quality standards in medication dispensing and administration while optimizing productivity and controlling costs.
For more information about Omnicell, Inc. please visit www.omnicell.com.
Contact:
Jason Ford
B. Braun Medical Inc.
610.997.4722
Email Contact

Contact:
Betsy Davis
Omnicell, Inc.
650-251-6057
Email Contact