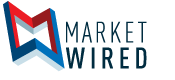 Sintana Energy Inc. Announces Director Resignation
/EINPresswire.com/ -- TORONTO, ONTARIO--(Marketwired - Nov 30, 2016) - Sintana Energy Inc. ("Sintana" or the "Company") (TSX VENTURE:SEI) announces that Mr. Ian Macqueen has resigned as a director of the Company, effective as of November 30, 2016. Mr. Keith Spickelmier, Executive Chairman of the Company, states, "We would like to thank Mr. Macqueen for his contributions to Sintana, and we wish him well in his future endeavours."
Neither the TSX Venture Exchange nor its Regulation Services Provider (as that term is defined in the policies of the TSX Venture Exchange) accepts responsibility for the adequacy or accuracy of this release.
Sintana Energy Inc.
Douglas Manner
Chief Executive Officer
832.279.4913
Sintana Energy Inc.
Sean Austin
Vice President
713.825.9591