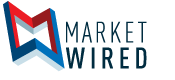 Morumbi Achieves Progress Milestone on El Mochito Acquisition
/EINPresswire.com/ -- TORONTO, ONTARIO--(Marketwired - Nov 30, 2016) - Morumbi Resources Inc. (TSX VENTURE:MOC) ("Morumbi" or the "Company") is pleased to announce that, further to the company's previous news releases concerning its acquisition (the "Acquisition") of the El Mochito zinc mine in Honduras ("El Mochito") from affiliates of Nyrstar NV ("Nyrstar"), the Company has satisfied all conditions precedent to the completion of the Acquisition capable of being satisfied prior to closing, other than the approval of the Honduran Commission for the Defense and Promotion of Competition. The result of the satisfaction of these conditions is that the outside date for the completion of the Acquisition is January 31, 2017, in accordance with the Company's September 22, 2016 share purchase agreement with Nyrstar (the "Agreement") pursuant to which the Company will acquire 100% of Nyrstar's indirect subsidiary American Pacific Honduras SA de CV ("AMPAC").
Key conditions that have now been satisfied include the final approval of the Acquisition by the TSX Venture Exchange, which the Company received on November 28, 2016, the settlement pursuant to the Agreement of a form of Off-take agreement between AMPAC and Nyrstar to be entered into on closing, the completion of an audit of the financial year of AMPAC ended December 31, 2015 and the completion of an independent technical report on El Mochito in accordance with NI 43-101 - Standards of Disclosure for Mineral Projects, expected to be filed on SEDAR shortly.
Together with Nyrstar, the Company is continuing its discussions with Honduran anti-trust officials with a view to expediting the necessary approval and obtaining authorization to complete the Acquisition in advance of the expiry of the statutory waiting period under Honduran law. Such discussions continue to be positive and Morumbi remains optimistic of completing the Acquisition by the end of December 2016. Receipt of this approval is also one of the final escrow release conditions for the $19.5 million acquisition financing of subscription receipts, which closed on October 13, 2016. The Company also continues to make progress in its plans to qualify the securities underlying the subscription receipts and anticipates filing a short form prospectus to this end in December.
Commenting on the milestone, Chris Buncic President and CEO, stated, "We are very pleased with the continued progress on multiple fronts on this transformative transaction for the Company. We remain on course to assume operations at the mine and begin executing on our strategy by year end. Our constructive conversations and visits to the mine support our confidence in the opportunities to increase efficiencies we have previously expressed."
About Morumbi Resources
Morumbi is a public company focused on evaluating producing and advanced development stage mineral resource opportunities principally in Latin America. The Company recently announced a transaction to acquire the El Mochito mine in Honduras from Nyrstar NV, and is working to close this acquisition targeting the end of the year. The Company trades on the TSX Venture Exchange under the symbol "MOC".
Neither the TSX Venture Exchange nor its Regulation Services Provider (as that term is defined in the policies of the TSX Venture Exchange) accepts responsibility for the adequacy or accuracy of this release.
Cautionary Note Regarding Forward-Looking Information
This press release includes certain "forward-looking information" within the meaning of applicable Canadian securities legislation.
Forward-looking information is based on reasonable assumptions that have been made by Morumbi as at the date of such information and is subject to known and unknown risks, uncertainties and other factors that may cause the actual results, level of activity, performance or achievements of Morumbi to be materially different from those expressed or implied by such forward-looking information, including but not limited to: the impact of general business and economic conditions; that all conditions precedent to the Acquisition and to the release of the escrowed proceeds of the Offering will be met; that any accretive acquisitions, as a result of current discussions pertaining to mineral resource assets in Latin America or otherwise, will be completed; problems inherent to the marketability of base and precious metals; industry conditions, including fluctuations in the price of base and precious metals, fluctuations in interest rates; government entities interpreting existing tax legislation or enacting new tax legislation in a way which adversely affects Morumbi; stock market volatility; competition; risk factors disclosed in Morumbi's most recent Management's Discussion and Analysis available electronically on SEDAR; and such other factors described or referred to elsewhere herein, including unanticipated and/or unusual events. Many such factors are beyond Morumbi's ability to control or predict.
Although Morumbi has attempted to identify important factors that could cause actual outcomes to differ materially, there may be other factors that cause results not to be as anticipated, estimated or intended. There can be no assurance that forward-looking information will prove to be accurate as actual outcomes and future events could differ materially from those reliant on forward-looking information.
All of the forward-looking information given in this press release is qualified by these cautionary statements and readers are cautioned not to put undue reliance on forward-looking information due to its inherent uncertainty. Morumbi disclaims any intent or obligation to update any forward-looking information, whether as a result of new information, future events or results or otherwise, except as required by law. This forward-looking information should not be relied upon as representing the Company's views as of any date subsequent to the date of this press release.