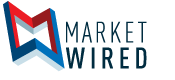 Pangolin Diamonds Corp. Announces Proposed Private Placement
/EINPresswire.com/ -- TORONTO, ONTARIO--(Marketwired - Nov 30, 2016) - Pangolin Diamonds Corp. (TSX VENTURE:PAN) (the "Company" or "Pangolin") announces that it intends to raise up to $300,000 by way of a non-brokered private placement financing (the "Offering") of up to 5,000,000 units ("Units") at a price of $0.06 per Unit. Each Unit will consist of one common share in the capital of the Company ("Common Share") and one Common Share purchase warrant ("Warrant"). Each Warrant will entitle the holder thereof to acquire one Common Share at a price of $0.07 for a period of sixty (60) months from the date of issuance.
Proceeds of the Offering will be used to continue the exploration program, inclusive of drilling, at the Company's 100% owned diamond projects in Botswana.
Leon Daniels, President, Chief Executive Officer and a Director of the Company, and Gareth Penny, non-executive Chairman and Director of the Company, plan to subscribe for 833,333 Units and 2,000,000 Units, respectively. As a result, the issuance of Units to Dr. Daniels and Mr. Penny is considered to be a "related party transaction" as defined under Multilateral Instrument 61-101 Protection of Minority Security Holders in Special Transactions ("MI 61-101"). The Company is relying on exemptions from the formal valuation and minority shareholder approval requirements provided under MI 61-101 on the basis that participation in the private placement by insiders will not exceed 25% of the fair market value of the Company's market capitalization.
Subject to the approval of the TSX Venture Exchange (the "TSXV"), the Company may pay a finder's fee in Units and/or compensation options ("Compensation Options"), with each Compensation Option exercisable into one Unit for a period of two years from the closing of the Offering on the same terms and pricing as the Units.
The Offering is subject to the acceptance of the TSXV, and all securities issued pursuant to the Offering will be subject to a four month and one-day hold period in compliance with Canadian securities laws.
About Pangolin Diamonds Corp. and Our Social Connections
For more information on Pangolin Diamonds Corp., please visit our website at http://pangolindiamonds.com.
Follow us on Twitter @pangolindiamond and Facebook at Pangolin Diamonds Corp.
Neither the TSX Venture Exchange nor its Regulation Services Provider (as that term is defined in the policies of the TSX Venture Exchange) accepts responsibility for the adequacy or accuracy of this release.