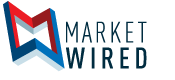 Graphite One Responds to Market Activity
/EINPresswire.com/ -- VANCOUVER, BRITISH COLUMBIA--(Marketwired - Nov 30, 2016) - Graphite One Resources Inc. (TSX VENTURE:GPH)(OTCQX:GPHOF) ("Graphite One" or the "Company"), at the request of Investment Industry Regulatory Organization of Canada's market surveillance, on behalf of the Toronto Stock Exchange, Graphite One wishes to confirm that it is not aware of any material, undisclosed information related to the company that would account for the recent increase in the market price and level of trading volume of its common shares.
We seek Safe Harbor.
About Graphite One
GRAPHITE ONE RESOURCES INC. (TSX VENTURE:GPH)(OTCQX:GPHOF) is exploring with the intent to develop the Graphite Creek Project, USA's largest known large flake graphite deposit situated on the Seward Peninsula of Alaska about 60 kilometers north of Nome. The Project is progressing from the exploration to the evaluation phase. Work to date has identified a large, high grade and at-surface resource with simple geology and good mineralization continuity. The Project has the potential to produce products that will effectively compete in the high end battery market (for both electric vehicles and power storage) as well as other markets for purified graphite and graphite by-products. For more information please see www.graphiteoneresources.com.
ON BEHALF OF THE BOARD OF DIRECTORS
"Anthony Huston" (signed)
For more information on Graphite One Resources Inc please visit the Company's website, www.GraphiteOneResources.com.
Neither the TSX Venture Exchange nor its Regulation Services Provider (as that term is defined in the policies of the TSX Venture Exchange) accepts responsibility for the adequacy or accuracy of this release.
This release includes certain statements that may be deemed to be forward-looking statements. All statements in this release, other than statements of historical facts that address receipt of regulatory approvals and completion of the shares for debt transaction are forward-looking statements. Although the Company believes the expectations expressed in such forward-looking statements are based on reasonable assumptions, such statements are not guarantees of future performance and actual results or developments may differ materially from those in the forward-looking statements. Readers are cautioned not to place undue reliance on this forward-looking information, which is given as of the date it is expressed in this press release, and the Company undertakes no obligation to update publicly or revise any forward-looking information, except as required by applicable securities laws. For more information on the Company, investors should review the Company's continuous disclosure filings that are available at www.sedar.com.