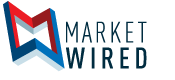 Moovly Announces Grant of Stock Options
/EINPresswire.com/ -- VANCOUVER, BRITISH COLUMBIA--(Marketwired - Nov 30, 2016) - Moovly Media Inc. (TSX VENTURE:MVY)(FRANKFURT:OPV2) ("Moovly" or the "Company") announces that it has granted, subject to TSX Venture Exchange approval, an aggregate of 200,000 incentive stock options to an officer of the Company, exercisable at $0.24 for a period of 5 years from the date of grant. The stock options are subject to vesting provisions over four years, and are subject to a four month resale restriction expiring on March 30, 2017.
About Moovly:
Moovly is a cloud based multimedia platform that enables people to create engaging multimedia content by making it affordable, intuitive and simple. Users choose from extensive animated content libraries in various styles and can add their own images, movies and sounds to create captivating videos and presentations. Finished work is published on major social channels like Facebook and YouTube, shared for viewing or editing in the online Moovly User Gallery or downloaded with the click of a button.
Today Moovly is used in education, businesses of any size and government, non-government and non-profit organizations. Moovly is also adopted by private consumers and broadcasters to create videos that explain, promote, engage, inspire, educate and entertain. Videos can be played on mobile devices, TV screens, digital billboards and more.
Moovly makes video content recyclable, easy to edit, fast to update and possible to translate, all in-house. Powerful business features include API access, custom style and brand libraries, total white-label option, custom user interface capability, high-level security, premium support and commercial boost services. The platform is accessible from computers as well as iOS mobile devices.
For additional information regarding Moovly, please refer to its website at www.moovly.com.
Neither the TSX Venture Exchange nor its Regulation Services Provider (as that term is defined in the policies of the TSX Venture Exchange) accepts responsibility for the adequacy or accuracy of this release.