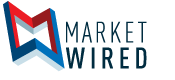 IdeaNova Launches INSHOW, First Data Analysis Tool Designed Specifically for Media Streaming in Avionics Industry
/EINPresswire.com/ -- NAPERVILLE, IL--(Marketwired - Nov 30, 2016) - IdeaNova Technologies, Inc., the leading provider of inflight entertainment solutions, has launched INSHOW, the first data analysis tool focused specifically on media playback and deployment in the avionics industry. Now, avionics companies can quickly and easily analyze and visualize vital information about their entire media streaming ecosystem ranging from system performance to the customer's media playback experience.
INSHOW can collect a vast array of information -- from a fine grain trace level of technical detail to mission critical operations data -- or it can be configured to collect only pertinent performance and business information.
The new analysis tool offers a wide range of pre-set information from media usage and user experience to overall system performance. Typical examples include: frequently watched movies, lag ratio (the amount of buffering a customer might experience while watching a show), and system health data (does a system performs as expected or are performance adjustments needed). This data can be further augmented by custom events that can be configured during the deployment.
Since INSHOW was designed specifically for airlines and airline inflight entertainment suppliers, the system is sensitive to aircraft bandwidth availability, which is oftentimes limited. Thus, it can work in either online mode, sending data in near real-time, or in offline mode when there is limited bandwidth, using "store and forward" methods. The ability to store and forward information can be configured to fit customer specific needs as well as the technical parameters of the network.
Although INSHOW was designed to be used with INPLAY components (players, proxy, license servers), its "plug and play" architecture makes it easy to integrate it with other components that an enterprise might be already using - for example, third party reporting and data analysis tools.
"We developed INSHOW to address real customer needs," said Juraj Siska, CTO of IdeaNova Technologies. "Analysis of data is a common problem across any media delivery system. INSHOW fills the gap of many avionics companies that deploy media streaming technology and find a void of information when trying to analyze system performance or extract business intelligence out of the system usage."  
INSHOW is currently deployed at one of the world's largest airlines, noted Siska.
Availability
The new INSHOW analysis tool is available now. Contact IdeaNova at 630-470-9477 or info@ideanovatech.com.
About IdeaNova
IdeaNova Technologies was founded in 2008 to provide integration and risk management services to clients who need expert advice and tangible results quickly. The company offers products and a full range of services from management consulting, IT security and online video management. The business is comprised of skilled, motivated and seasoned professionals ready to tackle your most difficult problems. Visit us at: www.ideanovatech.com and follow us on Twitter @ideanovatech.
Image Available: http://www2.marketwire.com/mw/frame_mw?attachid=3086355