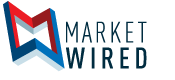 NAPEC Inc. Completes the Acquisition of the Assets of PCT Contracting LLC
/EINPresswire.com/ -- DRUMMONDVILLE, QUEBEC--(Marketwired - Nov 30, 2016) - NAPEC Inc. ("NAPEC" or the "Corporation") (TSX:NPC) today announced the conclusion of the transaction to acquire the assets of PCT Contracting LLC ("PCT"), a service provider to the gas utility segment in the Greater New York area.
Based in Mount Vernon, Westchester County, New York, PCT provides turnkey solutions to utility service providers and industrial companies, with a key expertise in the installation, maintenance and repair of natural gas infrastructure. PCT has a highly trained workforce of 130 employees and has a preferred contractor status with a major utility service provider in the New York area.
For the year ended on December 31, 2015, PCT generated revenues of approximately US$42.5 million and earnings before interest, taxes, depreciation and amortization ("EBITDA") of approximately US$6.5 million. As of June 30, 2016, the value of PCT's order backlog stood at approximately US$285 million, including options for an amount of US$159 million. NAPEC anticipates that this transaction will be immediately accretive to earnings per share.
The purchase price totalled US$33.0 million, subject to certain adjustments. An amount of approximately US$28.0 million was paid at closing and a US$5.0 million balance of sale will be paid on December 31, 2018.
A portion of the transaction was financed by net proceeds from the issuance of subscription receipts following a $15.0 million public offering and an $8.3 million private placement closed on November 24, 2016. The other portion was paid through the partial utilization of new long-term credit facilities, whose total authorized amount now stands at $55.0 million, versus $35.0 million previously.
As a result of the closing of the acquisition, NAPEC's 24,056,701 subscription receipts issued in connection with the previously announced bought deal public offering and concurrent private placement were, in accordance with their terms, automatically exchanged on a one-for-one basis for units of NAPEC. Each unit consists of one common share of NAPEC and one-half of one common share purchase warrant. NAPEC expects that the trading on the Toronto Stock Exchange of the subscription receipts will be immediately halted and that the subscription receipts will be de-listed after markets close today.
"The acquisition of PCT falls perfectly in line with our strategic plan as it broadens our geographical coverage in the U.S. Northeast and our presence with large-scale utility service providers. The combined expertise and management capabilities of PCT and Riggs Distler & Company, Inc. provide NAPEC with a critical mass in the fast-growing gas sector. These key attributes will enable us to generate synergies and foster cross-selling opportunities throughout our network. I welcome all PCT employees who are joining NAPEC", said Pierre L. Gauthier, President and Chief Executive Officer of NAPEC.
NON-IFRS MEASURE
EBITDA does not have a standardized meaning prescribed by IFRS and is therefore considered to be a non-IFRS measure. It is therefore not necessarily comparable to similar measures presented by other companies. This measure is presented and described in this release in order to provide additional information regarding the Corporation's liquidity and its ability to generate funds to finance its operations.
FORWARD-LOOKING STATEMENTS
This document contains forward-looking statements that reflect management's current expectations regarding future events. Forward-looking statements are based on a number of factors and include risks and uncertainties. Actual results may differ from forecast results. Management assumes no obligation beyond what is required under the law to update or revise forward-looking statements pursuant to new information or future events.
OVERVIEW OF THE CORPORATION
NAPEC is a company operating in the energy sector. The Corporation is a leading provider of construction and maintenance services to the public utility and heavy industrial markets, mainly in Québec, Ontario, and the eastern United States. NAPEC and its subsidiaries build and maintain electrical transmission and distribution systems and natural gas networks. The Corporation also installs gas-powered and electric-powered heavy equipment for utilities, gas-fired industrial power plants, petrochemical facilities, and solar panel farms in North America. The Corporation also offers environmental construction and road matting services.
Additional information on NAPEC can be found in the SEDAR database (www.sedar.com) and on the Corporation's website, at www.napec.ca.
Source: NAPEC Inc.