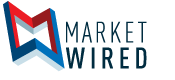 Wolfpack Capital Corp. Announces Name Change to "Pulse Oil Corp."
/EINPresswire.com/ -- KELOWNA, BRITISH COLUMBIA--(Marketwired - Nov 30, 2016) - Wolfpack Capital Corp. ("Wolfpack" or the "Company") (TSX VENTURE:WLP.P), a capital pool company pursuant to Policy 2.4 of the TSX Venture Exchange ("TSX-V"), announces that effective November 30, 2016, the name of the Corporation will change to "Pulse Oil Corp.". At the opening of trading on the TSX Venture Exchange on December 1, 2016, the trading symbol of the Corporation will change from "WLP.P" to "PUL.P". The new CUSIP number will be 74587Y101 and the new ISIN number will be CA74587Y1016. The share capital of the Corporation remains unchanged.
Further to Wolfpack's news release dated October 13, 2016, the Corporation is working towards the completion of its previously announced Qualifying Transaction with Hydrate Resources Corp. ("HRC").
About Wolfpack Capital Corp.
Wolfpack is a Canadian company incorporated on September 17, 2012 under the Business Corporation Act of Alberta and is a Capital Pool Company as defined in Policy 2.4 of the TSX-V corporate finance manual. Wolfpack was notified by the TSX-V that effective October 20, 2016 that its listing has been transferred to the NEX and 50% of the seed capital shares (1,000,000 shares) were cancelled concurrently with listing on the NEX.
Reinstatement to Trading
The common shares of Wolfpack will remain halted until such time as the TSX-V provides its permission to resume trading which is anticipated upon completion of Wolfpack's Qualifying Transaction with HRC.
Prior to entering into the previously announced agreement between Wolfpack and HRC, Wolfpack did not carry on any active business activity other than reviewing potential transactions that would qualify as the Company's Qualifying Transaction.
READER ADVISORY
Neither the TSX Venture Exchange nor its Regulation Services Provider (as that term is defined in the policies of the TSX Venture Exchange) accepts responsibility for the adequacy or accuracy of this release.
THIS PRESS RELEASE, REQUIRED BY APPLICABLE CANADIAN LAWS, IS NOT FOR DISTRIBUTION TO U.S. NEWS SERVICES OR FOR DISSEMINATION IN THE UNITED STATES, AND DOES NOT CONSTITUTE AN OFFER TO SELL OR A SOLICITATION OF AN OFFER TO SELL ANY OF THE SECURITIES DESCRIBED HEREIN IN THE UNITED STATES. THESE SECURITIES HAVE NOT BEEN, AND WILL NOT BE, REGISTERED UNDER THE UNITED STATES SECURITIES ACT OF 1933, AS AMENDED, OR ANY STATE SECURITIES LAWS, AND MAY NOT BE OFFERED OR SOLD IN THE UNITED STATES OR TO U.S. PERSONS UNLESS REGISTERED OR EXEMPT THEREFROM.
Wolfpack Capital Corp.
Greg Downey, CPA, CMA
CFO
(250) 979-7022