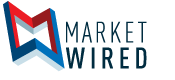 VARIDESK(R) Named Fastest Growing Company in Dallas/Fort Worth
/EINPresswire.com/ -- Celebrates by giving away almost $400,000 in award-winning height-adjustable desks
DALLAS, TX--(Marketwired - Nov 30, 2016) - VARIDESK®, the worldwide leader in office product innovations, was named the number one fastest growing company in the Dallas area last night by the Caruth Institute for Entrepreneurship at SMU Cox School of Business. The annual Dallas 100™ honors the ingenuity, commitment and perseverance of the fastest-growing privately held entrepreneurial businesses in the Dallas area.
"This year's No. 1 winning company, VARIDESK, is a great example of the wide variety of entrepreneurial companies that contribute to the area's economy," said Simon Mak, Ph.D., associate director of the Caruth Institute for Entrepreneurship at SMU Cox.
"It's amazing to think that just four years ago we designed a simple solution to one person's back pain, and now we've grown into a global company with products in more than 130 countries that are trusted by 85% of Fortune 500 companies," said Jason McCann, CEO of VARIDESK. "At VARIDESK we love helping people and companies become happier, healthier and more productive. So, after accepting the award last night, I wanted to give back to the all of the amazing entrepreneurs that were being honored. I decided to give everyone in the room a VARIDESK Pro Plus 36, our most popular height-adjustable desk. With about 1,000 people in attendance, it's an investment of almost $400,000 to the entrepreneurial community in the Dallas/Fort Worth area. One of our company's core values is to reimagine the workspace, so being able to help these companies begin that process is an honor."
With growing public awareness of the need to address health and wellness concerns at the workplace, VARIDESK is poised to continue its growth and success in helping companies across the globe reimagine their own workspace. A strong commitment to product innovation and superior customer service means VARIDESK is more than ready to stand up and lead the business community in creating healthy, happy and more productive work environments.
About VARIDESK
Based in Coppell, TX, VARIDESK designs, develops and manufactures height-adjustable standing desk solutions and accessories that transform the way people work and interact on a daily basis. Since its inception in 2013, VARIDESK has continued to expand its line of products and increased availability across the globe. VARIDESK is designed to be simple to purchase, set up and use, and most products are in-stock and ready-to-ship within 24 hours, making it one of the easiest ways to incorporate standing into the work day. VARIDESK, Work Elevated. Learn more at varidesk.com.