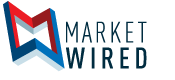 Make: and Humble Bundle Books Offer Science and Discovery Titles for the Holidays
/EINPresswire.com/ -- Pay what you want for books that aim for the stars, monitor the natural world, and experiment with scientific concepts this holiday season -- while supporting charity!
SAN FRANCISCO, CA--(Marketwired - November 30, 2016) - Pay what you want to discover scientific secrets near your home or out in space with a new ebook bundle from Make: and Humble Bundle. Focusing on the themes of science and discovery, this fresh bundle runs Nov. 30-Dec. 14 and combines best-selling classic science titles with newer DIY guides that help you create your own science labs and experiments, do forensic and astronomical inquiries, and try air and fire experiments safely at home.
What's more, Humble Bundle deals are easy to gift, making this a perfect way to take care of your holiday shopping list. As a sweet bonus, everyone who buys a bundle at the average price or above gets $10 off print and $5 off digital subscriptions to Make: magazine.
Valued at $395 and available through Humble Bundle Nov. 30-Dec. 14 only, this bundle comes to readers at any price they choose to pay while supporting charity. As always, Make: and Humble Bundle combos benefit the Maker Ed nonprofit organization.
This new bundle features Make:'s best-selling "Illustrated Guide" series of books that can help anyone achieve a basic mastery of such complex pursuits as astronomy, biology, forensic science, and chemistry. Paying whatever price they want, readers also get instruction on working with propane, building a complete science laboratory from scratch, launching rockets and satellites, and using the Arduino to monitor the world around them.
"There's something for everyone in this bundle," says Make: publisher Todd Sotkiewicz. "With the 'Illustrated Guide' series, you can learn to think and investigate like a professional scientist. With the DIY space books included in this collection, you can learn to send your own satellite up into the atmosphere just like NASA does and even retrieve results worth sharing with that space agency. And of course, you can't really beat the great deal on Make: magazine print and digital subscriptions."
With this special Make: bundle, customers who pay $1 or more receive:
• DIY Comms and Control for Amateur Space: Learn the steps and licensing needed to set up and operate both a command uplink and a data download station and network.
• DIY Instruments for Amateur Space: Explore what you can play with using your own personal satellite.
• DIY Quadcopter and Drone Projects: Understand what drones can do and learn how to make your own flying craft from some of the earliest practitioners in the field.
• DIY Satellite Platforms: Build your own satellite and launch it into space!
• Surviving Orbit the DIY Way: Conduct a series of hands-on tests designed to check your satellite's readiness.
• Make: magazine, volume 20: Hydrogen rockets, catapults, electric animals, chemical batteries, flying bird automatons, and more.
• Make: magazine, volume 31: Our "Punk Science" issue shows you how you can become a real, cutting-edge amateur scientist.
• Make: magazine, volume 47: Explore DIY space, hear from The Martian author Andy Weir in conversation with Adam Savage, learn how to hunt killer asteroids, and perfect your star photography.
Customers who pay $8 or more will also receive:
• 21st Century Robot: Meet Jimmy, the walking talking robot you program just like a smart phone.
• Vintage Tomorrows: Imagining a past that never was, based on a future we still don't know.
Two by professional futurist Brian David Johnson
• Inventing a Better Mousetrap: Offering deep insight into the cultural, economic, and political history of the United States, this book shows you how to build your own replicas of several selected patent models using Lego, 3D printing, and other materials and techniques.
• Zero to Maker: Ready to take the plunge into the next Industrial Revolution? This guide provides a clear and inspiring roadmap to becoming a maker.
A first-person account by TED Fellow and Open ROV co-founder David T. Lang
• The Best of Make: Volume 2: Sixty-five projects from the pages of Make: magazine.
• The Best of MAKE: Seventy-five projects from the pages of Make: magazine.
• Maker Pro: Essays on earning a living as a maker.
• The Best of Instructables, Volume I: Classic builds that withstand the test of time.
Customers who pay $15 or more will receive all of the above, plus:
• Make: Rockets: This is for all those science geeks who watch in awe as rockets lift off and want to fly their own model rockets.
• Make: The Annotated Build-It-Yourself Science Laboratory: Learn to make every aspect of a traditional scientific laboratory yourself with this essential text. Perfect fodder for science fair projects!
By Evil Mad Scientist Laboratory's Windell Oskay
• Make: Fire: Learn how to safely build projects that burn, poof, "boosh," and flare!
• Forrest Mims' Science Experiments: Collected together for the first time, Forrest Mims' Make: magazine science columns range from such simple projects as building an LED tracker for hand-launched night rockets to such challenging builds as transforming strings of data into unique musical compositions.
By foremost citizen scientist Forrest M. Mims III
• Illustrated Guide to Astronomical Wonders: Amateur astronomy is now within the reach of anyone, and this is the ideal book to get you started.
'The Illustrated Guides' are perennial bestsellers by Robert and Barbara Thompson
• Illustrated Guide to Home Biology Experiments: This hands-on introduction includes more than 30 fun, educational experiments that help you explore this fascinating field on your own.
• Environmental Monitoring with Arduino: People worldwide are tracking environmental conditions with monitoring devices they've built themselves. You can do it too!
• Atmospheric Monitoring with Arduino: Through succinct tutorials, illustrations, and clear step-by-step instructions, you'll learn how to create gadgets for examining the quality of our atmosphere, using Arduino and several inexpensive sensors.
On Wednesday, Dec. 7, look for two new special titles to join the bundle! Be sure to log on and see what they are.
As always, Make: shares its proceeds with Maker Ed, the nonprofit devoted to helping young people learn and grow through Making. To date, this partnership has netted over $250,000 for Maker Ed, supporting its global efforts.
"We are so grateful for Humble Bundle's continued support of our mission to bring equitable education through making to youth everywhere, said Maker Ed executive director Trey Lathe. "Thanks in part to donations from Humble Bundle, our Maker VISTA program, which focuses on overcoming poverty through maker education, has been able to reach over 8,500 students, support professional development opportunities for more than 400 teachers, and bring together over 300 volunteers to serve. We look forward to our continued collaborations with Make: and Humble Bundle in 2017!"
The Humble Bundle Make: Science + Discovery bundle runs Wednesday, Nov. 30, at 11amPST through Wednesday, Dec. 14, at 10:59amPST. Learn more: https://www.humblebundle.com/books/science-and-discovery-book-bundle
About MAKE:
Make: seeks to create positive change in the world by inspiring and empowering everyone to become a maker. Through our signature brand, Maker Faire, we have the largest event network that engages makers around the world and under our Make: publishing brand, we produce Make: magazine, the how-to "bible" of the maker movement along with websites, books, and kits. Founded in 2005 and headquartered in San Francisco, Make: caters to a universe of more than 25 million makers across its properties.
About MAKER ED
Maker Ed is a nonprofit organization that provides educators with the training, resources, and community of support they need to facilitate engaging learning experiences with youth through maker education-a hands-on, youth-driven, and open-ended learning approach. Through this work, Maker Ed plays a national leadership role in both broadening access to and deepening the impact of maker education for youth. For more information about Maker Ed, visit MakerEd.org.
About HUMBLE BUNDLE
Humble Bundle sells digital content through its pay-what-you-want bundle promotions and the Humble Store. When purchasing a bundle, customers choose how much they want to pay and decide where their money goes-between the content creators, charity, and Humble Bundle. Since the company's launch in 2010, Humble Bundle has raised more than $74 million through the support of its community for a wide range of charities, providing aid for people across the world. For more information, please visit https://www.humblebundle.com