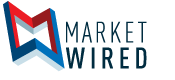 How to Find The Right DUI Attorney in Arizona -- Oswalt Law Group
/EINPresswire.com/ -- PHOENIX, AZ--(Marketwired - November 30, 2016) - With statistics showing an increase in driving under the influence (DUI) charges during the holiday season, attorneys with The Oswalt Law Firm are providing Arizonans with tips for finding a qualified attorney to handle a DUI case.
"There's no denying Arizona has the nation's strictest laws for DUI. Penalties for being caught -- rightly or wrongly -- range from overnight stays in jail to up to four (4) months in prison just for the first charge. Additional charges can result in years of prison time. That's why selecting the right attorney for representation is the best bet for getting penalties reduced or expunged," explained one Oswalt Law Firm attorney.
Tips For Selecting The Right DUI Attorney
Search for an attorney who is certified to handle DUI cases.
Web sites for the State Bar of Arizona (www.azbar.org) or the National College for DUI Defense (www.ncdd.com) provide searchable data bases for online readers. Both sites allow for the input of details of their own situation before being provided with a list of nearby certified attorneys.
Personal recommendations from friends or family members who have completed litigation for a DUI charge can also be helpful.
Interview prospective attorneys.
Before selecting an attorney, interview them either on the phone or in person. Specifically, ask about their experiences in defending DUI cases and how many they have handled successfully.
Other good questions to ask include:
How many cases have you taken to a jury trial?
Who will be actually handling my case and what are their qualifications?
Is your practice covered by a policy for legal malpractice?
Has the State Bar of Arizona ever disciplined you?
What specific challenges do you see with my case?
How will I be informed about the status of my case?
Make sure the attorney is licensed.
Only a licensed attorney can represent you in court.
Do not fall for false assurances.
Straightforward and trustworthy attorneys will be honest about the chances of prevailing in court.
For more information about DUI laws in Arizona, visit oswaltlawyers.com or call (602) 225-2222.
About Oswalt Law Group: With offices in Phoenix, Tempe and Peoria, The Oswalt Law Group provides professional criminal representation for those who are charged with all types of offenses, including DUI, homicide, theft, sexual offenses and fraud. The firm is dedicated to providing aggressive and quality representation regardless of the charges made.
Contact:
Oswalt Law Group
300 W. Clarendon, Suite 290
Phoeniz, Arizona, 85013
(602) 225-2222
Distribution channels:
Law