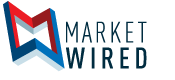 The Big Reveal! GMDC Unveils 2016 Holiday Retail Trends
/EINPresswire.com/ -- COLORADO SPRINGS, CO--(Marketwired - November 30, 2016) - Post-election and post-Thanksgiving, the holiday shopping rush is in full swing, and 2016 is expected to be a big year with sales increasing by 3.6 percent and online shopping at its highest levels ever.
The National Retail Federation's (NRF) annual consumer spending survey conducted by Prosper Insights & Analytics predicts consumers plan to spend $935.58 (average) during the 2016 holiday shopping season, second only to record-high total spending in 2015. The figure includes food, flowers, decorations, self-spending, gifts for others and greeting cards for Christmas, Hanukkah and Kwanzaa.
"Retailers should prepare for a rush of consumers in the weeks following the presidential election as they get more economic and political certainty and are looking to take advantage of promotions and deals that are too good to pass up for their friends, family and even themselves," said NRF President and CEO Matthew Shay.
NRF anticipates shoppers will flock to department stores and online sites. In fact, online shopping is at its highest rate ever this year -- 56.5 percent, up 6.8 percent from 2015. Additionally, a new statistic for 2016 -- one in 10 consumers will shop at outlets.
Retailers can capitalize on these trends and others with smart, innovative products and merchandising, according to the Global Market Development Center (GMDC), a leading General Merchandise and Health Beauty Wellness trade association.
According to NRF, shoppers say they will purchase the following five items the most this season:
Gift cards/Gift certificates - 61 percent
Clothing or clothing accessories - 53.5 percent - GMDC research suggests wrist-worn wearables, such as the Fitbit and Apple Watch, are fueling this trend.
Books, CDs, DVDs, videos or video games - 40 percent
Consumer electronics or computer-related accessories - 32 percent - Augmented reality (AR) and virtual reality (VR) are closely following wearables in popularity, according to GMDC. Also, advanced voice devices, such as Amazon's Echo device and Alexa Voice Service, are popular.
Jewelry or precious metal accessories - 23.2 percent
"While serving up a wider variety of selection and discounts this year, both in stores and online, retailers are stretching the definition of Black Friday," said Mark Mechelse, director of research, industry insights and communications at GMDC. "Seasons are critical to retailer success and consumers are changing how and where they spend at a pace driven by technology. Shoppers are buying more technology and using technology to buy it. It spells opportunity for deeper collaboration between trading partners to build cohesive and seamless experiences for stores and brands alike."
About GMDC
Global Market Development Center (GMDC) energizes members and the marketplace by advancing a culture of Connect-Collaborate-Create-Commerce. As the leading GM and HBW trade association, GMDC is dedicated to serving its ecosystem of more than 600 General Merchandise and Health Beauty Wellness retailers, wholesalers, suppliers and service/solution member companies by enabling consumer-facing innovation and retail reimagined. GMDC's combined member volume represents more than 125,000 retail outlets and more than $500 billion in sales. To learn more, visit gmdc.org.