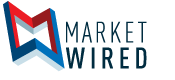 Nominees Announced for AVIATION WEEK NETWORK'S 60th Annual Laureate Awards
/EINPresswire.com/ -- Honors Outstanding Achievements in Aviation, Aerospace & Defense; Winners will be announced on March 2 in Washington, DC
NEW YORK, NY--(Marketwired - November 30, 2016) - Aviation Week & Space Technology announced today the nominees for the 60th Annual Laureate Awards, honoring extraordinary achievements in the global aerospace arena. The winners of the 2017 Laureate Awards will be announced and honored on March 2, 2017 at the National Building Museum in Washington, DC.
"These finalists were selected by our senior editors after a rigorous review of nominations from within the Aviation Week Network and across the global aerospace aviation, aerospace and defense industries," said Aviation Week & Space Technology Editor-in-Chief Joseph C. Anselmo. "They embody the spirit of exploration, innovation and vision that will inspire others to strive for broad-reaching progress. We look forward to honoring them all, and announcing the winners in each category, in March."
The award categories are civil aviation, defense, space, business aviation, technology, innovation, and new this year, MRO. In addition, Aviation Week & Space Technology will bestow two Philip J. Klass Awards for Lifetime Achievement and one Heroism award at the event. During the event, four cadets and midshipmen from U.S. military academies will be recognized as Tomorrow's Leaders, honoring young men and women who have chosen career paths in the armed forces.
In addition to the Laureates Awards, Aviation Week & Space Technology will host a luncheon early in the day, honoring the "20 Twenties" in partnership with American Institute of Aeronautics and Astronautics (AIAA). This program recognizes the accomplishments and drive of 20 science, technology, engineering and math students in their 20s and currently enrolled in a master's degree or bachelor's degree program.
The Laureate Nominees are:
CIVIL AVIATION
Alan Joyce, CEO, Qantas for leading the Australian flag carrier's remarkable turnaround from the worst loss in its history in 2014 to a record profit in 2016.
Airbus, for the entry into service of the A320neo, bringing substantial fuel savings to airlines through reengining with both Pratt & Whitney PW1100-G and CFM International Leap-1A engines.
Bombardier, for entry into service of the C Series, the first clean-sheet narrowbody airliner to enter service in more than 20 years.
FAA Fire Safety Branch, at the William J. Hughes Technical Center, for developing testing standards for containers to safely hold lithium-ion batteries during air transport.
United Airlines and AltAir Fuels, for the first commercial-scale use of biofuels, on regular scheduled flights from Los Angeles International Airport.
DEFENSE
DARPA, Naval Air Systems Command and Lockheed Martin, for development of the stealthy Long-Range Anti-Ship Missile to meet an urgent U.S. Navy operational need.
Embraer, for significant progress on flight testing the KC-390 tanker/transport, despite Brazil's economic difficulties slowing development and delaying deliveries.
Lockheed Martin F-35 team, for achieving a turning point in development in 2016, enabling the U.S. Air Force to declare initial operational capability with the F-35A.
Netherlands defense ministry and Luxembourg, for launching a multinational tanker force to address a critical lack of aerial refueling capability in European NATO air forces.
Space Surveillance Telescope team of DARPA, MIT Lincoln Labs and L-3 Communications, for improving the detection and tracking of orbital debris.
SPACE
Blue Origin, for successful reuse of the New Shepard suborbital booster on a total of five flights, culminating in inflight abort test on the final mission.
NASA Jet Propulsion Laboratory and Lockheed Martin for the Juno mission, setting a precedent in using only solar arrays for power on missions to the outer Solar System.
NASA Jet Propulsion Laboratory for the Dawn orbiter, the first space probe to orbit two extraterrestrial bodies, including the first visit to a dwarf planet.
Space Exploration Technologies, for recovery of multiple Falcon 9 first stages on land and at sea, and the first sale of a reused booster to a customer.
MRO
EasyJet, for innovations in airliner maintenance, including pioneering the use of small unmanned aircraft to help visually inspect aircraft for lighting-strike damage.
GE Aviation, for its collaboration with airline customers in the application of a new cloud-based software platform to supply data analysis for predictive maintenance.
LATAM Airlines, for managing the rapid, large-scale implementation of wireless IFE across its 235-aircraft narrowbody fleet in 20 months.
Lufthansa Technik, for pioneering innovations in MRO, including launch of the Condition Analytics platform combining condition monitoring and predictive analytics
BUSINESS AVIATION
Cirrus Aircraft, for the SF-50 Vision, the first civilian single-engine light jet to earn FAAA type and production certification and to enter service.
Corporate Angel Network, for providing free transport in business aircraft to 50,000 cancer patients traveling to treatment centers in the U.S.
FlightSafety International, for developing and fielding the first full flight simulator to receive FAA approval for aircraft upset-prevention-and-recovery-training of pilots.
Wheels Up, the membership air transportation provider, for expanding access to business aviation to a broad range of business and leisure travelers.
TECHNOLOGY
BAE Systems and Gulfstream, for the first commercial active side-stick controller, to be certified in the G500 and G600 business jets.
Edge Aerodynamics, for development of fuel-saving conformal vortex generators, and their supplement type certification on the Boeing 737.
Pipistrel Aircraft, for leadership in electric propulsion, from production light aircraft to hybrid-electric and fuel-cell technology demonstrations.
Solar Impulse co-founders Andre Borschberg and Bertrand Piccard, for demonstrating the potential of green energy by flying round the world on solar power.
INNOVATION
Jaiwon Shin, NASA Associate Administrator for Aeronautics, for leadership in developing a compelling strategy to guide U.S. civil aviation research.
E-volvo Volocopter team, for the first certification of an electric multicopter aircraft, enabling manned test flights of the two-seat VC200.
HeliOffshore, for initiatives to improve the safety of offshore helicopter operations, made since the global industry association was established in 2014.
Open Group Future Airborne Capability Environment Consortium, for assuring software conforming to the FACE technical standard is open, portable and reusable.
HEROISM
The Kenn Borek Air crews that, in a nine-day rescue operation in the extreme cold and darkness of an Antarctic winter, evacuated two people from the South Pole for medical treatment.
THE PHILIP J. KLASS AWARD for Lifetime Achievement
Maj. Gen. Charles Frank Bolden, Jr., (USMC-Ret.), for his nearly 50 years of service as a Marine Corps aviator and test pilot, astronaut and NASA administrator.
John Tracy, for leadership in developing composite primary structures for commercial aircraft during his 35-year career at Boeing, culminating as chief technology officer.
The Laureate Awards ceremony is one of the industry's premier events, attracting hundreds of industry pioneers and thought leaders from around the world. For a list of previous winners, click here. Aviation Week & Space Technology is the event's official publication. Media support is provided by Air Transport World and SpeedNews.
Complete coverage of the Laureate Awards is available in Aviation Week & Space Technology and on http://www.aviationweek.com. For more information on all Aviation Week events, visit http://events.aviationweek.com. On Twitter, follow @AvWeekEvents, @AviationWeek, #AWLAUR.
ABOUT AVIATION WEEK NETWORK
Penton's Aviation Week Network is the largest multimedia information and services provider for the global aviation, aerospace and defense industries. Industry professionals rely on Aviation Week for analysis, marketing and intelligence. The product portfolio includes Aviation Week & Space Technology, AC-U-KWIK, Aircraft Blue Book, Airportdata.com, Air Charter Guide, Air Transport World, AviationWeek.com, Aviation Week Intelligence Network, Business & Commercial Aviation, ShowNews, SpeedNews, Fleet and MRO forecasts, global conferences & exhibitions in the MRO (maintenance, repair and overhaul) industry and aerospace & defense conferences.
Click here to learn more about Aviation Week MRO Events; follow @AvWeekEvents; and like us at facebook.com/avweek.
ABOUT PENTON
Penton is an innovative information services company that empowers nearly 20 million business decision makers in markets that drive more than 12 trillion dollars in purchases each year. Our products inform with rich industry insights and workflow tools; engage through dynamic events, education and networking; and advance business with powerful marketing services programs. Penton is the way smart businesses buy, sell and grow. For more information, visit http://www.penton.com or follow us on Twitter @PentonNow.