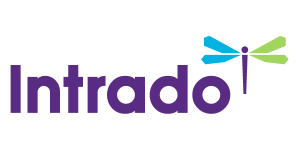 Alta Mesa Holdings, LP Commences Tender Offer for 9.625% Senior Notes due 2018
/EIN News/ -- HOUSTON, Nov. 30, 2016 (GLOBE NEWSWIRE) -- Alta Mesa Holdings, LP ("Alta Mesa" or the "Company") today announced that it has commenced a cash tender offer for any and all of the outstanding $450,000,000 aggregate principal amount of the 9.625% senior notes due 2018 (CUSIP No. 021332 AC5) (the "Notes") issued by Alta Mesa and Alta Mesa Finance Services Corp., co-issuer of the Notes, on the terms and subject to the conditions set forth in the Offer to Purchase, dated the date hereof (the "Offer to Purchase"), the related Letter of Transmittal (the "Letter of Transmittal"), and the related Notice of Guaranteed Delivery (the "Notice of Guaranteed Delivery"). The tender offer is referred to herein as the "Offer".  The Offer to Purchase, the Letter of Transmittal and the Notice of Guaranteed Delivery are referred to herein collectively as the "Offer Documents".

The tender offer consideration for each $1,000 principal amount of the Notes purchased pursuant to the Offer will be $1,006.50 (the "Tender Offer Consideration"). Holders must validly tender (and not validly withdraw) or deliver a properly completed and duly executed Notice of Guaranteed Delivery for their Notes at or before the Expiration Time (as defined below) in order to be eligible to receive the Tender Offer Consideration. In addition, holders whose Notes are purchased in the Offer will receive accrued and unpaid interest from the last interest payment date to, but not including, the Payment Date (as defined in the Offer to Purchase) for the Notes. The Company expects the Payment Date to occur on December 8, 2016, subject to satisfaction of the conditions to the Offer.
The Offer will expire at 5:00 p.m., New York City time, on December 7, 2016 (such time and date, as it may be extended, the "Expiration Time"), unless extended or earlier terminated by the Company. The Notes tendered may be withdrawn at any time at or before the Expiration Time by following the procedures described in the Offer to Purchase.
The Company's obligation to accept for purchase and to pay for the Notes validly tendered and not withdrawn pursuant to the Offer is subject to the satisfaction or waiver, in the Company's discretion, of certain conditions, which are more fully described in the Offer to Purchase, including, among others, the Company's receipt of aggregate proceeds (before underwriters' discounts and commissions and other offer expenses) of at least $450 million from an offering of new senior notes, on terms satisfactory to the Company. The complete terms and conditions of the Offer are set forth in the Offer Documents. Holders of the Notes are urged to read the Offer Documents carefully.
The Company has retained D.F. King & Co., Inc., as the tender agent and information agent for the Offer. The Company has retained Wells Fargo Securities, LLC as the sole dealer manager for the Offer.
Holders who would like additional copies of the Offer Documents may call or email the information agent, D.F. King & Co., Inc. at (212) 269-5550 (banks and brokers), (800) 549-6697 (all others), or am@dfking.com. Copies of the Offer to Purchase, Letter of Transmittal, and Notice of Guaranteed Delivery are also available at the following website: www.dfking.com/altamesa. Questions regarding the terms of the Offer should be directed to Wells Fargo Securities LLC at (704) 410-4760 (collect) or (866) 309-6316 (toll-free).
This news release shall not constitute an offer to buy or a solicitation of an offer to sell the Notes.  Any such offer, solicitation, purchase or sale will be made only by means of the Offer Documents.
Alta Mesa Holdings, LP is a privately held company engaged primarily in onshore oil and natural gas acquisition, exploitation, exploration and production whose focus is to maximize the profitability of our assets in a safe and environmentally sound manner.  We seek to maintain a portfolio of lower risk properties in plays with known resources where we identify a large inventory of lower risk drilling, development, and enhanced recovery and exploitation opportunities. We maximize the profitability of our assets by focusing on sound engineering, enhanced geological techniques including 3-D seismic analysis, and proven drilling, stimulation, completion, and production methods. Alta Mesa Holdings, LP is headquartered in Houston, Texas.
Safe Harbor Statement and Disclaimer
This press release includes "forward-looking statements" within the meaning of Section 27A of the Securities Act of 1933, as amended, and Section 21E of the Securities Exchange Act of 1934, as amended. All statements, other than statements of historical fact, regarding Alta Mesa's strategy, future operations, financial position, potential alternative debt transactions, estimated revenues and losses, projected costs, prospects, plans and objectives of management are forward-looking statements. When used in this press release, the words "could", "should", "will", "play", "believe", "anticipate", "intend", "estimate", "expect", "project" and similar expressions are intended to identify forward-looking statements, although not all forward-looking statements contain such identifying words. These forward-looking statements are based on Alta Mesa's current expectations and assumptions about future events and are based on currently available information as to the outcome and timing of future events. Forward-looking statements may include statements about Alta Mesa's: business strategy; negotiations regarding and status of potential alternative debt transactions reserves quantities and the present value of its reserves; financial strategy, liquidity and capital required for its development program;  future oil and natural gas prices; timing and amount of future production of oil and natural gas; hedging strategy and results; future drilling plans; marketing of oil and natural gas; leasehold or business acquisitions; costs of developing its properties; liquidity and access to capital; uncertainty regarding its future operating results; and plans, objectives, expectations and intentions contained in this press release that are not historical. Alta Mesa cautions you that these forward-looking statements are subject to all of the risks and uncertainties, most of which are difficult to predict and many of which are beyond its control, incident to the exploration for and development and production of oil and natural gas. These risks include, but are not limited to, commodity price volatility, low prices for oil and/or natural gas, global economic conditions, inflation, increased operating cost, lack of availability of drilling and production equipment and services, environmental risks, weather risks, drilling and other operating risks, regulatory changes, the uncertainty inherent in estimating oil and natural gas reserves and in projecting future rates of production, cash flow and access to capital, the timing of development expenditures, and other risks. Reserve engineering is a process of estimating underground accumulations of oil and natural gas that cannot be measured in an exact way. The accuracy of any reserve estimate depends on the quality of available data, the interpretation of such data and price and cost assumptions made by reservoir engineers. Specifically, future prices received for production and costs may vary, perhaps significantly, from the prices and costs assumed for purposes of these estimates.  Prices for oil or gas began a severe decline in the third quarter of 2014 and remain depressed as of the date of this press release. Prices are currently below the average calculated for 2015, and sustained lower prices will cause the twelve month weighted average price to decrease over time as the lower prices are reflected in the average price, which may result in the estimated quantities and present values of Alta Mesa's reserves being reduced. In addition, the results of drilling, testing and production activities may justify revisions of estimates that were made previously. If significant, such revisions would change the schedule of any further production and development drilling. Accordingly, reserve estimates may differ significantly from the quantities of oil and natural gas that are ultimately recovered. Should one or more of the risks or uncertainties described in this press release occur, or should underlying assumptions prove incorrect, Alta Mesa's actual results and plans could differ materially from those expressed in any forward-looking statements. All forward-looking statements, expressed or implied, included in this press release are expressly qualified in their entirety by this cautionary statement. This cautionary statement should also be considered in connection with any subsequent written or oral forward-looking statements that we may issue. Except as otherwise required by applicable law, Alta Mesa disclaims any duty to update any forward-looking statements, all of which are expressly qualified by the statements in this section, to reflect events or circumstances after the date of this press release.
FOR MORE INFORMATION CONTACT: Lance L. Weaver (281) 943-5597 lweaver@altamesa.net