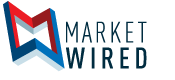 9th Annual Mobile Excellence Award Finalists Announced
/EINPresswire.com/ -- Acclaimed Awards Show now in its 9th Year, Reveals Technology Innovators and Leaders to Watch
LOS ANGELES, CA--(Marketwired - November 30, 2016) - The Mobile Excellence Awards (MEA), produced by Axis PR & Entertainment, announces the finalists for its 9th Annual Awards season along with its newly launched website which can be found at www.mobilexawards.com. The MEA is recognized as the most influential awards show honoring innovation and leadership in mobile entertainment, lifestyle and technology, recognizing companies from all industry strata, from start-ups to international brands.
The 9th Annual Mobile Excellence Awards will take place in January in Los Angeles, CA, attended by industry luminaries, influencers and leaders from all segments of the mobile ecosystem. More details on location and tickets will be announced to the public shortly.
The MEA continues to be at the forefront of the industry, recognizing and honoring leaders and innovators as well as the best companies to track in mobile technology and entertainment. Over the last decade the MEAs have grown to become the most coveted awards program in the industry. Finalists represent the very best in mobile innovation, technology breakthroughs, and entertainment platforms.
9th Annual Mobile Excellence Award Finalists
Humanitarian Award
Miracle Messages
Operation Underground Railroad
SAP SE, Cloud-based App for ETiCCS Project
Industry Star
Intel
Next VR
Instagram
Pokemon
Best Branded Experience Made for Mobile
Opera Mediaworks, GSN Skin Wars Campaign
Futurama: Game of Drones (Wooga)
E! Entertainment "E! News app"
Best Delivery Platform for Mobile
365 Connect - Mobile Platform
Openwave Mobility, IP Traffic Manager (IP-TM)
AerServ
OpenMarket
Best Entertainment Related Marketing Campaign
MEC for Mission: Impossible - Rogue Nation
Tecate's Have a Champion in Your Corner
Univision, La Conecta App
Kings of Fi$h
Best Mobile Payment/Commerce
DailyUse Mobile Wallet
Clover Networks, Inc., Clover Mobile
Best Kids Content for Mobile
Samsung Electronics America, Samsung Kids
Ormco Corporation; Bethany Hamilton Damon Smile Emoji Keyboard
Fingerprint, for Samsung Kids
Best Live Streaming or Video for Mobile
AWE, powered by Bottle Rocket
E! Entertainment "Live From E!"
Xpose, Inc
Best Mobile Analytics/Big Data
B2X, SMARTCARE Technology Platform
Pyze Inc., Pyze Growth Intelligence
Verto Analytics, Verto App Watch
Drawbridge App Traction Index
Intersec GeoInsights
UberMedia Retail
Best Mobile App/Service for Connected Daily Lifestyle
ShopSavvy
True Key by Intel Security
TrackR
MyLücke
IHG Translator App
Best Mobile Games
Red Bear Studios / Con Man The Game
Futurama: Game of Drones (Wooga)
Archiact Interactive (Product: Lamper VR: Firefly Rescue)
Best Mobile Innovator
Wallet Manager by Vibes
YouMail, Inc. for YouMail
Xpose,Inc
Best Mobile Product
BlackBerry DTEK50
Megaphone TV - Engagement Platform
Huawei - HUAWEI MateBook
Brandtone Trader
Best Mobile Sports
SapientNitro and The Miami HEAT App
VenueNext
iTeam Network powering Blitz Fantasy
Augusta National Golf Club and IBM's 2016 Masters Golf Tournament Mobile Applications
18Birdies
Tata Consultancy Services - TCS New York City Marathon App
Best Mobile Utility /Productivity Application for on a Smartphone or Tablet
SanDisk, a Western Digital Corporation brand - iXpand Drive app
ChatWork
iRetire by BlackRock
LogMeIn's join.me
Citrix GoToMeeting Mobile App
SapientNitro for The Times & Sunday Times app for iOS
Best Multinational Company
Best Original Content for Mobile
Opera Mediaworks, Hilton Hotels & Resorts-360° Video
Undertone
Susan Miller's Astrology Zone
Kings of Fi$h
Best Social Community for Mobile
CI&T - Sprite RFRSH Na Lata
Pushdot
Best Technology Breakthrough
Criteo, Dynamic Email
HZO Protection Technology
Tangoe - Mobility as a Service (MaaS)
Synaptics, SentryPoint™ Security Suite
Best User Experience for Mobile
Hong Kong Trade Development Council
SapientNitro and Minneapolis Institute of Art
Astrology Zone®, Susan Miller Omni Media Inc.
ALEX AND ANI Mobile App
SAP SE, Redesigning Ferrovie dello Stato Italiane's Logistics Portal
The Legacy Award for the coveted Mobile Ambassador award the individual who has most effectively supported the goals of the mobile industry, its programs, and the mobile community at large. (Selected by the MEA's). For more information on sponsorships, partnerships or to request an invite to the Mobile Excellence Awards, please email sponsorship@mobilexawards.com or call 310.276.2220.