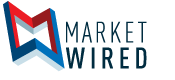 Western Troy to Appeal Genivar Litigation Verdict
/EINPresswire.com/ -- TORONTO, ONTARIO--(Marketwired - Nov 30, 2016) - Western Troy Capital Resources (TSX VENTURE:WRY) ("Western Troy" or the "Company") announces that it will appeal the $1.25 million judgement in the Western Troy v. Genivar litigation.
In an order issued by the Ontario Court on November 1, 2016, Genivar was found negligent in a number of instances surrounding the work on Western Troy's MacLeod Lake Copper/Molybdenum Project. Western Troy was awarded $1.25 million in restitution. Western Troy was also awarded costs and interest. The full text of the ruling is available on Western Troy's Website (www.westerntroy.com).
Western Troy believes the trial court erred in its determination of the amount of the $1.25 million award, and that the appeal process may result in an increase in the award. A copy of the Notice of Appeal will be available on Western Troy's Website once it has been filed with the court. The appeal process will require 6 to 12 months to complete.
About Western Troy: Western Troy's shares trade on the TSX Venture Exchange under the symbol WRY. Western Troy has 33,589,970 shares outstanding. More information on Western Troy can be found on its Website at www.westerntroy.com.
CAUTIONARY STATEMENT: Neither the TSX-V nor its Regulation Services Provider (as that term is defined in the policies of the TSX-V) accepts responsibility for the adequacy or accuracy of this release. No stock exchange, securities commission or other regulatory authority has approved or disapproved the information contained herein. This News Release includes certain "forward-looking statements." Other than statements of historical fact, all statements included in this release, including, without limitation, future plans and objectives of the Company, implementation of the Consolidation, and possible outcomes in respect of the GENIVAR litigation, are forward-looking statements that involve various risks and uncertainties. There can be no assurance that such statements will prove to be accurate and actual results and future events could differ materially from those anticipated in such statements. Important factors that could cause actual results to differ materially from the Company's expectations are the risks detailed herein and from time to time in the filings made by the Company with securities regulators.