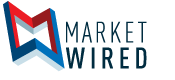 AXIM Biotech Looks to Unlock Value in 2017 -- SECFilings.com
/EINPresswire.com/ -- REDONDO BEACH, CA--(Marketwired - Nov 30, 2016) - SECFilings.com, a leading financial news and information portal offering free real time public company filing alerts, announces an article discussing the major advancements in 2016 for AXIM Biotechnologies (OTCQB: AXIM) and the potential catalysts for the company in the upcoming year.
AXIM Biotechnologies Inc. has made a name for itself by creating unique delivery systems for cannabinoids. For example, the company's cannabinoid-infused chewing gum provides extended release for conditions like chronic pain, while its cannabinoid-containing toothpaste is designed to treat infection and gum disease. The company is working toward full FDA/EMA registration for one of its products as early as 2018 with the rest coming soon after.
In mid-November, the company received a Notice of Allowance for U.S. Patent 9,433,601 covering the use of all cannabinoids in cannabinoid-containing controlled-release chewing gum products, which expanded its coverage from solely cannabidiol (CBD). This patent could become extremely valuable over the coming years, especially since the chewing gum delivery mechanism has already been widely implemented with nicotine gum products.
The company further expanded its patent portfolio in late-November by filing an IP application with the World Intellectual Property Organization for a proprietary method of extracting THC-A from cannabis plants to achieve higher purity than conventional methods. Using a non-polar solvent, the technique produces THC in the purest form with no heavy metals, solvents, or other unwanted residues that are commonplace in the industry. This method, and the protection of that method, could prove lucrative for AXIM as the market for cannabis-derived medicinals expands across the globe.
By securing funding in October, AXIM Biotechnologies is well positioned to conduct clinical trials to evaluate the safety and effectiveness of its delivery mechanisms. The company recently began pharmacokinetic/pharmacodynamics (PK/PD) studies for its CanChew Plus Gum product lines for the treatment of IBS symptoms. The studies are being conducted by Wageningen University in the Netherlands, which will assess efficacy using multiples doses.
Experienced Management
One of the most important elements of development-stage companies is the management team, since there is often limited revenue and assets at the early stage.
AXIM Biotechnologies has an experienced management team. CEO Dr. George E. Anastassov founded CanChew Biotechnologies in 2012 and developed the world's first cannabinoid containing chewing gum based delivery system. He possesses both medical and dental doctorates along with an executive MBA and has been recognized as a "Who's Who in Medicine" and a "Who's Who in Business Professionals" several times.
CMO Dr. Philip A. Van Damme was another founder of CanChew Biotechnologies with extensive experience in the pharmaceutical industry. He has dental and medical doctorates as well as a Ph.D. in Medical Sciences. And, CTO Lekhram Changoer rounds out the team with a degree in organic chemistry and over 20 years of experience in sales, R&D, product development, and other critical areas of business development across Europe and international markets.
The high caliber management team is supported by institutions like Wageningen University in the Netherlands conducting its clinical trials, along with its team of advisors.
Follow the link to read the full article: http://analysis.secfilings.com/articles/131-axim-biotech-looks-to-unlock-value-in-2017
About SECFilings.com
Founded in 2004, SECFilings.com provides free real time filing alerts to over 600,000 registered members and offers services to help public companies grow their audience of interested investors.
Disclaimer:
Except for the historical information presented herein, matters discussed in this release contain forward-looking statements that are subject to certain risks and uncertainties that could cause actual results to differ materially from any future results, performance or achievements expressed or implied by such statements. Emerging Growth LLC, which owns SECFilings.com, is not registered with any financial or securities regulatory authority, and does not provide nor claims to provide investment advice or recommendations to readers of this release. Emerging Growth LLC may from time to time have a position in the securities mentioned herein and may increase or decrease such positions without notice. For making specific investment decisions, readers should seek their own advice. Emerging Growth LLC may be compensated for its services in the form of cash-based compensation or equity securities in the companies it writes about, or a combination of the two. For full disclosure please visit: http://secfilings.com/Disclaimer.aspx.