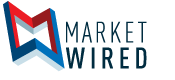 Goldco Precious Metals CEO Steps Up to Support Local Toy Drive
/EINPresswire.com/ -- LOS ANGELES, CA--(Marketwired - November 30, 2016) - Trevor Gerszt, CEO of Goldco Precious Metals, the nation's number one provider of Gold IRAs, today announced a company-wide drive to support the Urban Land Institute of Los Angeles' 7th Annual Holiday Toy Drive.
"This is our second year participating in this great cause. Our employees wanted to give back and what better way to do so than by making the holidays extra-special for kids?" said Gerszt.
The Urban Land Institute, a nonprofit organization with almost 40,000 members worldwide, is a respected authority on urban planning, growth and development.
"As a dad, I know the importance children place on holidays and toys. I not only wanted to be part of it, I wanted my employees to have the opportunity to give back as well," said Gerszt.
The ULI toy drive is collecting new, unwrapped toys for boys and girls aged 2 - 18, and benefits two Los Angeles non‐profits:
A Place Called Home is a youth center in South Los Angeles that provides educational programs, counseling, mentoring and arts classes, with the goal of encouraging children to stay in school and go on to higher education and fulfilling jobs.
Little Tokyo Service Center, based in downtown Los Angeles, offers culturally sensitive social services and community development, as well as promoting the rich heritage of the ethnic community.
The toy drive will last through December 15. In addition to playthings, organizers are also asking for gift cards for teens, so they can purchase school supplies and clothing. For drop-off locations, contact the Urban Land Institute at (213) 221-7827.
Goldco Precious Metals, located in Los Angeles, CA, is a privately held retirement services firm that specializes in providing a range of retirement investment accounts including traditional gold IRAs, silver IRAs, as well as IRA and 401(k) rollovers and 403(b) rollovers.
Founded in 2006 by finance and precious metals authority Trevor Gerszt, Goldco also offers direct sales of precious metals coins and bullion to collectors and investors.