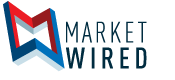 Baidu Partners with Yahoo! JAPAN on Marketing Solutions for Chinese Consumers
/EINPresswire.com/ -- Business partnership to expand tourism and e-commerce options for Chinese tourists visiting Japan
BEIJING, CHINA--(Marketwired - Nov 30, 2016) -  Baidu Japan (HQ: Minato, Tokyo; henceforth, "Baidu") (NASDAQ: BIDU) has announced that it is partnering with Yahoo! JAPAN to expand tourism and e-commerce options for Chinese tourists, and to bolster sales opportunities for Japanese businesses by increasing advertising channels for Chinese consumers. In the partnership, Yahoo! JAPAN will act as the general sales agent in Japan for all China-focused advertising and ad network advertising managed by Baidu. 
The business partnership will leverage the strengths of both companies to create marketing solutions aimed at Chinese consumers. With Yahoo! JAPAN's expertise in internet advertising, Baidu will be able to expand its advertising sales channels to a national scale in Japan, and will create new opportunities for Japanese businesses to connect with enterprises and consumers in China. Baidu will also provide solutions for Chinese tourists visting Japan, incuding in the area of cross-border e-commerce which reached a total transaction volume of USD $26 billion (3 trillion JPY) during the 2016 Singles' Day shopping holiday.
"We at Baidu are very happy to join hands with Yahoo! JAPAN for outbound advertising and marketing solutions aimed at Chinese users," said Mr. Ya-Qin Zhang, President of Baidu. "Together, we will continue to improve Baidu's offerings to help companies in Japan reach Chinese tourists, e-commerce shoppers and businesses. We see this as a very positive step to contribute to the further development of business between China and Japan," he said.
"Yahoo! JAPAN sincerely welcomes the collaboration with Baidu Japan Inc. The need to market to China is likely to increase as we head toward 2020, the Olympic year. We firmly believe that this partnership with Baidu Japan, one of the largest IT companies in China, will allow us to provide even better solutions and services to companies and municipalities all over Japan," said Miki Nakajima, Vice President, Head of Search Advertising, Marketing Solutions Company at Yahoo! JAPAN. "By bringing together the know-how and achievements of both companies, we hope to further accelerate the growth of marketing directed toward China," she said.
According to the Japan National Tourism Organization, the total number of Chinese visitors to Japan from January 2016 to September 2016 reached five million, surpassing last year's record. The total number of Chinese visitors this year is expected to exceed six million. Search data from Baidu.com indicates that Chinese tourists are visiting not only big cities in Japan but also rural towns, which points to significant untapped business and tourism potential. Given the popularity of Japanese products among Chinese consumers, as well as the upcoming 2020 Tokyo Olympics, cross-border e-commerce is expected to increase in the coming years.
About Baidu Japan
Baidu Japan is a Japan-based subsidiary of Baidu, Inc. Since its establishment in December 2006, Baidu Japan has provided internet advertising products including listing advertising and ad-network advertising for Chinese-speaking users, in order to support the marketing activities of Japanese enterprises in China as well as inbound tourism and cross-border e-commerce. Baidu Japan also offers the Japanese-language keyboard input and emoticon app "Simeji", which boasts over 24 million downloads. In May 2015, Baidu acquired the native advertising company popIn Inc., which features an online media recommendation engine as well as internet and smartphone advertising tools.
About Baidu
Baidu, Inc. is the leading Chinese language Internet search provider. As a technology-based media company, Baidu aims to provide the best and most equitable way for people to find what they're looking for. In addition to serving individual Internet search users, Baidu provides an effective platform for businesses to reach potential customers. Baidu's ADSs trade on the NASDAQ Global Select Market under the symbol "BIDU". Currently, ten ADSs represent one Class A ordinary share.
About Yahoo! JAPAN
Yahoo Japan Corporation was founded in 1996 and operates Yahoo! JAPAN, a leading internet brand and one of the most trafficked internet destinations in Japan. Yahoo! JAPAN provides more than 100 services including search, news and e-commerce via PC and smart devices and offers a full range of tools and marketing solutions for businesses to connect with internet users in Japan.