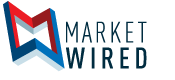 Shhhh... Metalogix to Reveal the Secrets of Microsoft Office 365 Storage Architecture
/EINPresswire.com/ -- In December, Metalogix Will Also Showcase SharePoint, Office 365 and Cloud Content Collaboration Solutions at SPTechCon San Francisco and SharePoint Fest Chicago -- Schedule Your Live, In-Person Demo Today
WASHINGTON, DC--(Marketwired - Nov 30, 2016) - Metalogix, the market-leading provider of solutions to move, manage and protect content within enterprise collaboration platforms, today announced its December line-up of webinars, industry event appearances and live presentations. With professionals responsible for their organization's Microsoft SharePoint, Office 365 and/or cloud content collaboration environments in mind, Metalogix will kick-off the month with a webinar entitled, "Secrets of Office 365 Storage Architecture Revealed," showcase its award-winning solutions and present talks during SPTechCon San Francisco and SharePoint Fest Chicago, and join with its strategic partners to present a series of educational workshops.
Meet and/or speak with Metalogix during the following events in December:
Webinar: "Secrets of Office 365 Storage Architecture Revealed"
When: Thursday, December 1, 2016 at 11:00 a.m. Eastern Time (ET)
Why Attend: How can Microsoft Office 365 support millions of users and still perform well? The secret lies in the Office 365 storage architecture, which is fundamentally different than the out-of-the-box SharePoint architecture. SharePoint administrators are painfully aware of the inherent storage and file limitations of SQL Server and SharePoint. These limitations force SharePoint to conform to small content databases and exclude large files. Attendees of this webinar will learn how Microsoft improved on the SharePoint storage architecture to deliver Office 365 for today's business and organizational needs. The topics covered will include:
How Microsoft changed the SharePoint storage architecture to deliver superior performance
How externalization enabled Microsoft to avoid the limitations most administrators have struggled with for years
How IT can deliver the same architecture to the organization's on-premises SharePoint
The full range of benefits that can be enjoyed by leveraging this next generation SharePoint architecture
Presented By: Paul LaPorte, Director of Product Marketing, Metalogix
Register Here: http://bit.ly/2fnPYYm
Event: SPTechCon San Francisco
When: December 5-8, 2016
Where: Hyatt Regency San Francisco Airport (San Francisco, CA)
Metalogix Booth: 400
Why Attend: SPTechCon offers more than 80 classes and panel sessions -- presented by the most knowledgeable instructors working in SharePoint today -- to help attendees improve their skills and broaden their knowledge of Microsoft's collaboration and productivity software.
Don't Miss: "Rolling Out OneDrive Successfully" (Tuesday, December 6 at 11:45 a.m.)
"Debunking the Hybrid SharePoint Infrastructure Dilemma" (Thursday, December 8 at 11:15 a.m.)
Presented By: Adam Levithan, Metalogix Director of Product Management and Microsoft MVP
Learn More & Register
for a Metalogix Demo: http://bit.ly/2gipQNn
Webinar: "Free Office 365 Migration Explained by SharePoint's Bill Baer"
When: Tuesday, December 6, 2016 at 11:00 a.m. ET
Why Attend: Microsoft FastTrack now provides free SharePoint on-premises to Office 365 migration; how can one take advantage? After a months-long collaboration, Microsoft and Metalogix have set an all-time speed record for migration to the cloud. Live from SPTechCon San Francisco, Adam Levithan (MVP) will interview Microsoft SharePoint's Senior Product Marketing Manager Bill Baer about how to take advantage of this new limited time offer. Attendees will learn:
FastTrack eligibility and migration coverage
Overview of the process and how to get started
Free tools for assessing an existing SharePoint environment
Register Here: http://bit.ly/2gF5eiE
Event: SharePoint Fest Chicago
When: December 6-9, 2016
Where: McCormick Place (Chicago, IL)
Metalogix Booth: 14
Why Attend: SharePoint Fest training conferences offer workshops and classes created for SharePoint administrators, information architects, power users, knowledge workers, business analysts and software developers. Attendees will gain the knowledge/skills to truly leverage and improve SharePoint across current environments!
Learn More & Register
for a Metalogix Demo: http://bit.ly/2fOsJHz
Event: SharePoint Workshop and Expo
When: Wednesday, December 7, 2016; 9:00 a.m. - 4:00 p.m. ET
Where: Microsoft Technology Center (New York, NY)
Why Attend: Organizations and individuals are struggling to absorb rapid Office 365 innovations; this workshop focuses on how putting the human at the center of your Office 365/SharePoint initiative can drive its success. The day includes practical how-to sessions for absorbing frequent Office 365/SharePoint innovation updates. Specifically, sessions will look at how to better cope with rapid change at the organizational level and at the individual level, as well as how to take advantage of new capabilities for change management, workflow, content management, social spaces, mobile initiatives and information governance.
Register Here: https://pages.harmon.ie/SPExpo-Dec2016-Register-to-attend.html?utm_source=website&utm_medium=event-page&utm_campaign=spexpodec2016
Event: "Future of Your Digital Workplace in the Microsoft Cloud"
When: Wednesday, December 14, 2016 at 4:00 p.m. - 6:00 p.m. ET
Where: Portal Solutions (Bethesda, MD)
Why Attend: Attend this workshop to learn about and experience collaborating in the modern digital workplace. Attendees will have the opportunity to connect and network with Office 365 experts from Portal Solutions, Microsoft, Metalogix and Nintex - all while being introduced to the most innovative technologies and solutions, and enjoying an open bar, delicious hors d'oeuvres and raffles.
Register Here: http://www.portalsolutions.net/the-future-of-digital-workplace-event
Webinar: "How Do I Migrate from SharePoint 2010 to Office 365?"
When: Thursday, December 15, 2016 at 11:00 a.m. ET
Why Attend: Migrating three times is not the answer. One can migrate directly to Office 365 from any on-premises version of SharePoint. But watch out, there are obstacles to avoid. This webinar will address the key elements needed to plan, execute and manage a successful migration. This webinar will cover:
Deprecated features from SharePoint 2010 to Office 365
Business approaches to migration
Best migration architectures for moving to Office 365
Register Here: http://bit.ly/2gCKqdX
Tweet this: .@Metalogix to Showcase #Microsoft #SharePoint, #O365 & #CloudCollaboration @SPTechCon & @SharePointFest http://www.metalogix.com/events #FastTrack
About Metalogix
Metalogix is the market-leading provider of solutions to move, manage and protect content within enterprise collaboration platforms. Over 20,000 clients trust Metalogix to optimize the availability, performance, and security of their content across the collaboration lifecycle. For more information, please visit us at www.metalogix.com or call us at +1 202.609.9100.
Metalogix is a registered trademark of Metalogix, Inc. All other trademarks used are the property of the respective trademark owners.