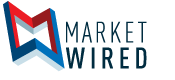 Indiana Deploys Avaya Networking to Help Keep Motorists Safe and Highway Traffic Flowing
Indiana Deploys Avaya Networking to Help Keep Motorists Safe and Highway Traffic Flowing
Click here for high-resolution version
/EINPresswire.com/ -- SANTA CLARA, CA--(Marketwired - November 30, 2016) - Urban interstate highways are notorious for traffic congestion even in the best of times, and accidents or breakdowns only make a bad situation worse. To reduce the potential impact of such occurrences, the State of Indiana deployed Avaya Fabric Connect for network and video surveillance.
With round-the-clock video feeds from more than 350 cameras in key locations monitored for any signs of trouble, Indiana Department of Transportation (INDOT) can rapidly dispatch the appropriate response teams often before anyone has called 911. Cameras assist INDOT in providing an online map of real-time traffic images and enable the state to deliver video feeds to news station partners to inform travelers of current traffic conditions.
The Avaya network replaces INDOT's previous video monitoring network, which had frequent outages and issues in addition to being difficult to manage and labor intensive. Integration Partners, an Avaya partner in Indianapolis, introduced INDOT to Avaya Fabric Connect as a way to simplify configuration and management, and increase network flexibility and availability.
With Avaya Fabric Connect, INDOT achieved:
Rapid implementation that enabled the cutover of all 28 initial sites at once during the day.
Consistent operational uptime through enhanced availability and redundant links that keep network traffic flowing.
Simplified configuration and management.
More time for proactive activities by the small networking staff.
Scalability that allows INDOT the ability to easily add more devices and cameras to the network.
Ben Fischer, Network Engineer, Indiana Department of Transportation, said:
"We ultimately chose Avaya after comparing several vendors. Shortest Path Bridging, along with Fabric-related devices, and the simplicity that SPB provided over PIM would reduce our ongoing costs of operations and provide the best value to the State of Indiana.
"At INDOT, we strive to try to be on the forefront of technology to reduce the need for always adding expensive new lanes. With Fabric Connect, we are more efficient; our engineers spend less time troubleshooting so they are able to focus on other business needs."
To read more about Avaya Networking and the State of Indiana Department of Transportation, click here.
About Avaya
Avaya enables the mission critical, real-time communication applications of the world's most important operations. As the global leader in delivering superior communications experiences, Avaya provides the most complete portfolio of software and services for contact center and unified communications with integrated, secure networking -- offered on premises, in the cloud, or a hybrid. Today's digital world requires some form of communications enablement, and no other company is better positioned to do this than Avaya. For more information, please visit www.avaya.com.
Certain statements contained in this press release may be forward-looking statements. These statements may be identified by the use of forward-looking terminology such as "anticipate," "believe," "continue," "could," "estimate," "expect," "intend," "may," "might," "plan," "potential," "predict," "should" or "will" or other similar terminology. We have based these forward-looking statements on our current expectations, assumptions, estimates and projections. While we believe these are reasonable, such forward looking statements involve known and unknown risks and uncertainties, many of which are beyond our control. These and other important factors may cause our actual results to differ materially from any future results expressed or implied by these forward-looking statements. For a list and description of such risks and uncertainties, please refer to Avaya's filings with the SEC that are available at www.sec.gov. Avaya disclaims any intention or obligation to update or revise any forward-looking statements.
Follow Avaya on Twitter, Facebook, YouTube, LinkedIn and the Avaya Connected Blog.
Image Available: http://www.marketwire.com/library/MwGo/2016/11/30/11G123748/Images/Indiana_Hwy-735410c46991ad3f94aab08d40e1a2ed.jpg