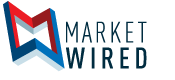 CannaNative's Cedric Black Eagle Invited to President Obama's 2016 Holiday Reception at the White House on December 2
/EINPresswire.com/ -- President's Adoptive Native Mother Mary Black Eagle and Brother Cedric Black Eagle of Crow Tirbe Will Meet Obama for Last Time as President; Plan to Advance Issues of Tribal Sovereign Matters, Including Tribal Industrial Hemp Agriculture
SAN DIEGO, CA--(Marketwired - November 30, 2016) - CannaNative™, LLC ("CannaNative™") announced today that President Obama has invited his adopted native family Mary Black Eagle and her son, Cedric Black Eagle, co-founder of CannaNative™ and former Chairman of the Crow Tribe of Montana, to a Holiday Reception at the White House on Friday, Dec. 2.
In May, 2008, then-Senator Barack Obama visited the Crow Indian Reservation in Montana and was ceremoniously adopted into the Crow Nation and bestowed the name, "One Who Helps People Throughout The Land" by the late Hartford Jr. AKA (Sonny) and Mary Black Eagle, who became his sponsors -- or new Crow Tribe adopted parents, according to native custom. Obama then assured tribal leaders and members that his administration would vow to improve opportunities on reservations across the nation citing, "Our government has not always been honest or truthful in our deals."
"We are honored to be invited to the White House one last time during this holiday season of goodwill to further extend our best wishes to the President and Mrs. Obama and to take this opportunity to emphasize the importance of sustaining and protecting Native American Sovereignty through immediate action on critical matters at hand," said Cedric Black Eagle. "Our close family relationship with the President and his support of Federal Governmental Trust obligations to protect Treaty Rights and Sovereignty of Native American tribes comes at a time when sovereign determination to access clean waters and the establishing of diverse agricultural commerce on uncontaminated lands are at risk. We will also take this opportunity to stress the importance of Treaty Rights granting access to quality health and wellness and promote economic opportunities for future generations of Native peoples with the next administration."
Cedric Black Eagle and CannaNative™ have been asked to assist the Senate Committee on Indian Affairs in drafting Tribal Industrial Hemp legislation and policy and are active on Capitol Hill as advocates for Tribal Sovereignty and Treaty Rights.
CannaNative™ is run by co-founder and CEO Anthony Rivera, a Harvard University graduate who led the Acjachemen Nation in Southern California for nearly a decade; co-founders Cedric Black Eagle, a former chairman of the Crow Tribe of Montana, and Andy Nakai, a member of the Navajo Nation who also serves as vice chairman of the board for the Navajo Community Development Financial Institution (CDFI).
CannaNative™ is the premiere Native American-owned and operated company created to assist more than 560 U.S. tribal nations utilize the cannabis industry to gain true sovereignty -- and was formed to spearhead the restoration of cannabis cultivation, manufacturing and distribution of products for health and wellness initiatives, medical research, banking and more.
For more information on CannaNative™, visit the Company's website at www.CannaNative.com.
About CannaNative, LLC
CannaNative's™ goal is to help tribes to develop hemp and cannabis-based economies on Native American lands throughout the United States. We believe that every tribe should have the opportunity to establish and grow a responsible, cannabis-based economy to sustain all future generations. For more information on CannaNative, visit the Company's website at www.CannaNative.com.