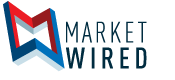 Comcast Joins ON.Lab Open Source Projects
/EINPresswire.com/ -- SDN, NVF Communities Diversify as Commitment to Open Networking and Evolving Core Facilities Grows
SAN FRANCISCO, CA--(Marketwired - November 30, 2016) - ON.Lab, a nonprofit fostering open source communities to advance Software-Defined Networking (SDN), Network Functions Virtualization (NFV) and cloud technologies, today announces an expansion of its partnership with the commitment from its new Partner, Comcast Cable.
By joining Open Network Operating System (ONOS®) and Central Office Re-architected as a Datacenter (CORD™) projects led by ON.Lab, Comcast diversifies ON.Lab's open source communities, comprised of leading service providers, vendors, individual contributors, and other collaborators, all working together to redefine network access through SDN, NFV and cloud computing.
The mission of these open source initiatives is the enablement of service delivery platforms for creating and deploying new services at cloud-like speed, independent of the access network architecture. As an open source service delivery platform, it combines SDN, NFV, and elastic cloud services. Comcast, like the many network operators and service providers, is leveraging these emerging technologies as it evolves its network to meet next-generation demands. A key component of the evolution is software distribution of the platform stack comprising ONOS, an SDN OS for service providers with scalability, high availability, high performance and the right abstractions to make it easy to create apps and services.
"Software defined networking and network functions virtualization are powerful, fast-evolving tools for network transformation," said Dr. Nagesh Nandiraju, Director, Network Architecture at Comcast. "We look forward to bringing our perspective and experience to the fantastic community of technologists already working on these open source projects."
"New mobile, IoT and analytics applications are pushing businesses in every industry to embrace a more flexible, open and scalable infrastructure," said Guru Parulkar, executive director and board member of ON.Lab and ONF. "The addition of Comcast to the ON.Lab community signifies the technology's relevance to companies beyond telecommunications."
The diverse ONOS and CORD communities comprise service provider partners AT&T, China Unicom, Comcast, Google, NTT Communications, SK Telecom, and Verizon; vendors Ciena, Cisco, Ericsson (ONOS only), Fujitsu, Huawei (ONOS only), Intel, NEC, Nokia, Radisys and Samsung; and a long list of system integrators. Whether an individual or an organization, all are encouraged to get involved with the growing open source collaborator community.
Additional Resources
About ON.Lab
Open Networking Lab (ON.Lab) is a non-profit organization founded by SDN inventors and leaders from Stanford University and UC Berkeley to foster open source communities for developing tools and platforms to realize the full potential of SDN, NFV and cloud technologies. ON.Lab provides engineering resources on behalf of the open source ONOS, CORD, and Mininet projects among others. For further information on ON.Lab, visit http://onlab.us/.