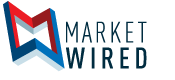 LightCounting releases a new report titled "Next-Generation Access Optics"
WASHINGTON, DC--(Marketwired - November 30, 2016) -
"The combined FTTx and mobile fronthaul and backhaul markets will consume more than 115 million optical devices in 2016, worth some $1.7 billion in revenue to components makers," commented John Lively, Principal Analyst at LightCounting. "Close to 70% of these products will be deployed in China. However, demand for access optics in China is projected to moderate in 2017-2021, since FTTH and 4G LTE upgrades are nearing completion. Access infrastructure projects in developing countries, and deployment of next generation optics in the developed world, including China, will sustain the market in 2017 and beyond."
"Next-Generation Access Optics" report is a consolidation and update of two previously separate LightCounting reports: Next Generation FTTx Optics, published in July 2015, and Mobile Fronthaul Optics, published in November of 2015. The two subjects are now addressed in one report because for the first time, the convergence of wireless fronthaul and residential broadband access networks seems likely, due to the continued growth in Internet traffic, the advent of the Internet of Things, and the development of 5G mobile technology.
/EINPresswire.com/ -- This report gives our outlook on future optical access networks, including architectures, service provider deployment strategies and trends, component requirements, and the products needed. Leading vendors of access components are profiled, and historical transceiver shipment trends are explained. Acronyms, and pictorial guides to mobile fronthaul and FTTx networks are included as well. A detailed Excel spreadsheet accompanies the report, providing a five-year forecast of fronthaul, backhaul, and FTTx optics shipments, prices, and revenues, broken down by speeds, reaches, and colors. More information on the report is available at: "Next-Generation Access Optics".