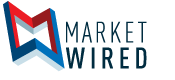 Trex(R) Reigns Supreme at National Deck Competition
/EINPresswire.com/ -- 17 Awards from North American Deck & Railing Association -- Including First Place Overall
WINCHESTER, VA--(Marketwired - November 30, 2016) - The "Power of Trex" was on full display at the Sixth Annual North American Deck & Railing Association (NADRA) National Deck Competition, where TrexPro® deck builders earned 17 awards across 13 categories -- including First Place Overall.
"The best talent is attracted to the best materials, so it's no surprise that TrexPro contractors were so well represented at this year's NADRA Awards," said Adam Zambanini, vice president of marketing for Trex. "Our TrexPros consistently deliver creatively designed and quality-built decks, and we are thrilled that their work has been recognized in such a high-profile way."
Capturing top honors was TrexPro Paradisaic Building Group of Bowmanville, Ontario. The company's First Place Overall-winning project showcased Trex Transcend® decking in Gravel Path, a pristine, low-luster gray tone with deep, realistic wood graining. The 450-square-foot deck incorporated some of today's most sought-after features and trends, with three functional areas including a fully-appointed outdoor kitchen, lounge area and dining nook -- along with eye-catching curved beams and stairs.
"We pride ourselves on delivering distinctive deck designs that break free from the traditional 'boxy' look of many backyard decks," said Benjamin Shelley, president and owner of Paradisaic Creative Decks. "The flexibility and high-performance of Trex products allow us to be creative with our designs, which gives us a competitive edge and certainly contributed to earning us this win."
In addition to its First Place Overall win, Paradisaic also picked up a First Place for Alternative Deck over $50K, Second Place award in the Limitless Creation category and Third Place in the Alternative Deck ($25K-50K) category. Other TrexPro winners included:
Amazing Decks of Ambler, Pa. - First Place, Limitless Creation; Second Place, Open Porch; Second Place, Unique Feature; Third Place, Alternative Deck Over $50K; and Third Place, Open Porch.
My Deck LLC of Flemington, N.J. - First Place (Tie), Alternative Deck $25K-$50K; First Place (Tie), Alternative Deck $25K-$50K; Second Place, Alternative Deck $25K-$50K.
America's DeckBuilder LLC of Barnegat, N.J. - First Place, People's Choice Award-Builder; and Third Place, Illumination.
Barrett Outdoors of Millstone Township, N.J. - First Place, Commercial Project and First Place, Unique Feature.
Decksouth Inc. of Alpharetta, Ga. - Third Place, Enclosed Porch.
The annual competition, sponsored by NADRA, the premiere decking industry association, brings together the industry's top experts and leaders to honor the best decking projects across North America. Projects are judged based on use of space and functionality, as well as creativity, visual appeal and use of materials.
For more information on the winning deck projects, visit Trex.com.
About Trex Company
Trex Company is the world's largest manufacturer of high performance wood-alternative decking and railing, with more than 25 years of product experience. Stocked in more than 6,700 retail locations worldwide, Trex outdoor living products offer a wide range of style options with fewer ongoing maintenance requirements than wood, as well as a truly environmentally responsible choice. For more information, visit Trex.com. You also can follow Trex on Twitter (@Trex_Company), Instagram (@trexcompany) Pinterest (trexcompany), or Houzz (trex-company-inc), "like" Trex on Facebook, or view product and demonstration videos on the brand's YouTube channel (TheTrexCo).