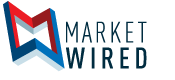 CrowdReviews.com Reveals Tips for Selecting Project Management Software
/EINPresswire.com/ -- SANTA FE, NM--(Marketwired - November 30, 2016) - CrowdReviews.com, a platform for reviewing and ranking project management solutions, has released a set of tips detailing recommendations for selecting a project management platform. The tips outline the best practices to follow to identify project management solutions which most often meet the needs and expectations of users. While the tips do not provide a guaranteed method for selecting the perfect project management platform, but the tips can help reduce the risk of selecting software which will not meet user expectations.
First, CrowdReviews.com recommends that those searching for project management solutions identify in-depth and detailed reviews regarding the features and functions of the software written by real people. As the Internet has become a primary source for research for many web users, it has also become an opportunity for companies to create reviews which may be biased towards the side of the software provider. It is recommended for buyers to not only try to identify reviews which may be critical of software providers or specific features, but to utilize multiple sources for reviews and information. CrowdReviews.com provides reviews on software profiles to enable buyers to find reviews left by customers of project management solutions.
It is also important for those searching for project management solutions to test various platforms to find the one the best suits the needs of their team. Different project management solutions have different methods for organizing tasks and producing reports of upcoming or past-due tasks. It is important to ensure the project management solution you're considering has the features your team needs to bring projects from conception to completion. If possible, utilizing a test or trial version of the project management solution can be beneficial for determining whether the software has the features and functions your team needs.
Those searching for effective project management solutions can visit:
http://www.crowdreviews.com/rankings-of-best-project-management-software
Those interested in joining CrowdReviews.com can visit the following page to register or claim their profile:
http://www.crowdreviews.com/#registration
About CrowdReviews.com
CrowdReviews.com is a crowdreviewing platform which ranks over 500 software categories and 200 service categories.
Contact Information
Samuel Powers
941-257-4559
530-B Harkle Road,
STE 100,
Santa Fe, NM 87505