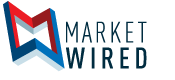 Strike Averted at Vancouver International with New Agreement
/EINPresswire.com/ -- VANCOUVER, BRITISH COLUMBIA--(Marketwired - Nov 27, 2016) - A strike has been averted at Vancouver International after a new agreement has been reached between the IAM and Swissport Canada.
'We came to an agreement with the employer late Saturday evening with the exception of the Baggage Service Operations wages which will proceed to binding arbitration," explained IAM Transportation District Lodge 140 General Chairperson Todd Haverstock.
"This was the merger of two collective agreements into one, the former Servisair and the new Swissport Canada which made the bargaining process a long tough grind," said Haverstock. "I have spent much of this morning talking to members and most of them are extremely happy."
The three-year agreement provides:
Wage parity for Swissport Ramp employees
An enhanced wage scale for Aircraft Groomers
An enhanced lump sum payment for Servisair Ramp employees
Enhanced longevity pay
Improved sick time credits for Swissport employees
"We were faced with a potential strike and I thank IAM Grand Lodge Representative Ron Fontaine and IAM Transportation District Lodge 140 President and Directing Chairperson Fred Hospes, for their assistance in turning this into a positive result," said Haverstock. "I also want to thank the bargaining committee for their resolve and the membership for its patience in this matter."
The 558 members of IAM Local Lodge 16 provide ramp and grooming services as well as operate and maintain the entire baggage belt systems at Vancouver International. Swissport services Westjet, Cathay Pacific, China Eastern, and China Airlines, China Southern, Air China, Japan Airlines, Ana Airlines, Alaska Air, Korean Airlines, Air France, British Airways, Lufthansa, KLM, Qantas, Air New Zealand, Philippine Airlines, Air Transat and Eva Airlines.
Todd Haverstock
IAM Transportation District Lodge 140 General Chairperson
604-448-0721 / 604-518-0029
Bill Trbovich
IAM Director of Communications
416-386-1789 Ext #6331 / 416-735-9765