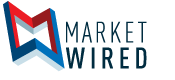 Statement by Minister Joly on Holodomor Memorial Day
/EINPresswire.com/ -- GATINEAU, QUEBEC--(Marketwired - Nov 26, 2016) -
Today we commemorate the Ukrainian Famine and Genocide, or Holodomor-the systematic starvation of Ukrainians between 1932 and 1933 by a totalitarian Soviet regime. During this horrific, human-made catastrophe, millions of children, women and men perished, because of their aspirations for independence and a desire to maintain their unique Ukrainian identity.
The Holodomor remains one of the gravest atrocities of the last century. Canada became the first of many nations to recognize the famine as an act of genocide. While the Holodomor tried to break the Ukrainian people, they endured, and their descendants continue to make valuable contributions in countries around the world, including right here in Canada.
As Minister of Canadian Heritage, I stand with the Ukrainian community and encourage all Canadians to pause to remember the victims, families and communities who suffered as a result of the Holodomor.
Stay Connected
Follow us on Twitter, YouTube, Facebook, Instagram and Flickr.
Pierre-Olivier Herbert
Press Secretary
Office of the Minister of Canadian Heritage
819-997-7788