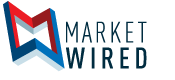 Dundee Acquisition Ltd. Announces Filing of Final Non-Offering Prospectus in Connection With Its Proposed Qualifying Acquisition With CHC Student Housing Corp.
/EINPresswire.com/ -- TORONTO, ONTARIO--(Marketwired - Nov 25, 2016) - Dundee Acquisition Ltd. (TSX:DAQ.A)(TSX:DAQ.WT) (the "Corporation") announces that, in accordance with applicable rules, it has received a receipt for its final non-offering prospectus in connection with the completion of its qualifying acquisition with CHC Student Housing Corp. ("CHC").
On August 25, 2016, the Corporation announced that it had entered into a definitive arrangement agreement with CHC (the "Arrangement Agreement"), the only pure-play publicly listed student housing company in Canada, to effect a business combination by way of a court approved plan of arrangement (the "Arrangement") and that the Corporation had concurrently entered into a series of agreements to acquire additional student housing properties from various third party vendors. The pro forma company will manage and own an interest in up to 18 properties with over 4,400 student housing beds with an average proximity to universities and colleges of approximately 0.7 km in 12 cities across Canada. The resulting issuer is expected to be renamed Canadian Student Living Group Inc. ("CSL") and will continue to be led by CHC's Chief Executive Officer, Mark Hansen, and the current CHC management team. Pursuant to applicable rules, the prospectus contains disclosure of CSL as the resulting issuer, assuming completion of the Arrangement.
The Corporation has postponed the date of its special meeting of shareholders (the "Meeting"), at which approval of the Arrangement will be sought, to December 20, 2016, but still intends to close the Arrangement in December 2016, subject to satisfaction or waiver of the conditions contained in the Arrangement Agreement, which include applicable shareholder and court approval. The Corporation intends to file and mail its information circular in respect of the Meeting on November 29, 2016.
Holders of Class A Restricted Voting Shares, whether they vote for or against or do not vote on the qualifying acquisition, have the right to redeem all or a portion of their Class A Restricted Voting Shares in accordance with their terms, effective upon closing of the Arrangement and subject to applicable law, provided that they deposit (or in the case of non-registered shareholders, instruct the applicable CDS Participant to cause CDS to deposit) their shares for redemption prior 5:00 p.m. (Toronto time) on December 15, 2016.
The prospectus is, and the circular will be, available on www.sedar.com under the Corporation's profile or on the Corporation's website at www.dundeeacquisition.com.
About Dundee Acquisition Ltd.
Dundee Acquisition Ltd. is a special purpose acquisition corporation formed for the purpose of effecting an acquisition of one or more businesses or assets, by way of a merger, share exchange, asset acquisition, share purchase, reorganization, or any other similar business combination.

EIN Presswire does not exercise editorial control over third-party content provided, uploaded, published, or distributed by users of EIN Presswire. We are a distributor, not a publisher, of 3rd party content. Such content may contain the views, opinions, statements, offers, and other material of the respective users, suppliers, participants, or authors.