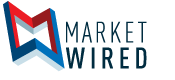 CSE: 2016-1114 - Notice of Distribution - New Age Farm Inc. (NF)
/EINPresswire.com/ -- TORONTO, ONTARIO--(Marketwired - Nov 25, 2016) - New Age Farm Inc. ("NF") has announced a distribution of shares of NHS Industries Ltd. to New Age shareholders of record at November 30, 2016.
NF will begin trading ex-distribution on November 28, 2016.
Symbol: NF
Ex-distribution Date: November 28, 2016
Record Date: November 30, 2016
For questions regarding the distribution, refer to the company's press release dated November 10, 2016.

EIN Presswire does not exercise editorial control over third-party content provided, uploaded, published, or distributed by users of EIN Presswire. We are a distributor, not a publisher, of 3rd party content. Such content may contain the views, opinions, statements, offers, and other material of the respective users, suppliers, participants, or authors.