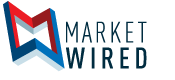 Panorama Petroleum Inc.: Private Placement
/EINPresswire.com/ -- VANCOUVER, BRITISH COLUMBIA--(Marketwired - Nov 25, 2016) - Panorama Petroleum Inc. (the "Company") (TSX VENTURE:PPA) has arranged on a best efforts basis a non-brokered private placement of up to 10,000,000 shares at $0.02 per share for gross proceeds of up to $200,000.
Net proceeds of the private placement will be applied towards working capital and for general corporate purposes.
The proposed private placement is subject to TSX Venture Exchange acceptance.
Neither the TSX Venture Exchange nor its Regulation Services Provider (as that term is defined in the policies of the TSX Venture Exchange) accepts responsibility or the adequacy or accuracy of this release. Certain information provided in this news release contains forward-looking statements that by their nature are subject to numerous risks and uncertainties and readers are cautioned that actual results may vary considerably from those forecasted.
Panorama Petroleum Inc.
Dr. Waseem Rahman
President
(604) 684-2401
(604) 684-2407


EIN Presswire does not exercise editorial control over third-party content provided, uploaded, published, or distributed by users of EIN Presswire. We are a distributor, not a publisher, of 3rd party content. Such content may contain the views, opinions, statements, offers, and other material of the respective users, suppliers, participants, or authors.