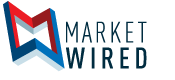 Tervita Announces Filing of Second Information Supplement and Increase to Its New Investment Offering
/EINPresswire.com/ -- CALGARY, ALBERTA--(Marketwired - Nov 24, 2016) - Tervita Corporation and certain of its affiliates ("Tervita" or the "Company") announced today that it has concluded an increase to the previously announced New Investment Offering and that it has filed a Second Information Supplement to the Management Information Circular, as supplemented by the First Information Supplement, with respect to the Plan of Arrangement and the Recapitalization (the "Second Information Supplement").
Unless otherwise defined herein, capitalized terms used herein have the meanings ascribed to them in the Information Circular or the First Information Supplement, as applicable.
"We are very pleased with the significant progress we are making towards recapitalizing Tervita," said Chris Synek, President and CEO. "The increase to our New Investment Offering demonstrates a commitment from our Plan Sponsors, positioning us with a strong balance sheet and ensuring we have sufficient capital to prosper and grow."
The Second Information Supplement supplements and modifies certain of the information included in the Information Circular and First Information Supplement in connection with, among other things, Tervita's previously announced settlement (the "Settlement") with certain Secured Noteholders of the Prepayment Dispute (being the dispute relating to Tervita's obligation to pay any early redemption payments or similar payments in connection with the repayment of the Secured Notes). Secured Noteholders holding more than 85% of the Secured Notes have agreed to the Settlement.
The Second Information Supplement includes a description of the following items:
amendments made to the Recapitalization Term Sheet and Unsecured Noteholder Support Agreement in connection with, among other things, the settlement of the Prepayment Dispute;
amendments to the Recapitalization Term Sheet and Backstop Commitment Letter as a result of the increase in the New Investment Offering from $372 million to $410 million; and
amendments to the Plan of Arrangement as a result of, among other things, the Settlement and the increase to the New Investment Offering.
If you are an Unsecured Noteholder and have already submitted a Participation Form, you do not need to submit a new Participation Form. The additional amount of the New Investment Shares that each Eligible Unsecured Noteholder that submits a Participation Form will be entitled to subscribe for will be communicated to each such Eligible Unsecured Noteholder on or prior to the date that is five Business Days prior to the Effective Date of the Recapitalization. Eligible Unsecured Noteholders will have the right, but not an obligation, to subscribe for such additional New Investment Shares. Eligible Unsecured Noteholders who have not submitted a Participation Form and wish to participate in the New Investment Offering must deliver a Participation Form to Tervita c/o Osler, Hoskin & Harcourt LLP on or prior to 5:00 p.m. (Calgary time) on November 28, 2016. Directions for completing and submitting a Participation Form are contained in the Participation Form. If you have delivered a Participation Form on or prior to 5:00 p.m. (Calgary time) on November 28, 2016, Tervita or its agent will contact you following November 28, 2016 to determine whether you wish to subscribe for your additional pro rata share of the New Investment Shares resulting from the increase in the New Investment Offering from $372,000,000 to $410,000,000.
Along with the Management Information Circular, Participation Form and First Information Supplement, the Second Information Supplement is available on Tervita's noteholder IntraLinks website and through Kingsdale Shareholder Services by calling at 1-866-851-2484 (toll-free within Canada or the United States) or 1-416-867-2272 (for calls outside of Canada and the United States) or by email at contactus@kingsdaleshareholder.com.
About Tervita
Tervita has operated in Canada for almost 40 years and is a leading environmental solutions provider. Our integrated earth, water, waste and resource solutions deliver safe and efficient results through all phases of a project by minimizing impact and maximizing returns™. Our dedicated employees are trusted sustainability partners to oil and gas, construction, mining, government and communities. Safety is our highest priority: it influences our actions and shapes our culture.
Legal Advisories
Additional information about Tervita is available at www.tervita.com.
Reader Advisory Regarding Forward-Looking Statements
This news release contains certain "forward-looking statements" or "forward-looking information" (collectively referred to herein as "forward-looking statements"). Such forward-looking statements include, without limitation, forecasts, estimates, expectations and objectives for future operations that are subject to a number of assumptions, risks and uncertainties, many of which are beyond the control of the Company. Forward-looking statements are statements that are not historical facts and are generally, but not always, identified by the words "expects", "plans", "anticipates", "believes", "intends", "estimates", "projects", "potential" and similar expressions, or are events or conditions that "will", "would", "may", "could" or "should" occur or be achieved. This news release contains forward-looking statements, pertaining to, among other things, the following: the actions that the Company may take in its legal proceedings, the ability of the Company to restructure or recapitalize its long-term debt, the Company's liquidity and ability to meet payment obligations and the timing of meeting such payment obligations, including with respect to the Settlement, the Company's intentions for the future of its business operations, prospects, long-term strategy and the Company's commitment to its employees, suppliers and customers. Statements regarding future growth, capital expenditures and development plans are subject to all of the risks and uncertainties that may cause actual results or events to differ materially from those anticipated in such forward-looking statements. These risks include, but are not limited to, general economic conditions, inflation or lack of availability of goods and services, environmental risks, customer risks, regulatory changes, dependence on uncertain legal proceedings and certain other known and unknown risks.
Although Tervita believes that the material factors, expectations and assumptions expressed in such forward-looking statements are reasonable based on information available to it on the date such statements were made, no assurances can be given as to future results, levels of activity and achievements and such statements are not guarantees of future performance. Tervita's actual results may differ materially from those expressed or implied in forward-looking statements and readers should not place undue importance or reliance on the forward-looking statements. Statements including forward-looking statements are made as of the date they are given and, except as required by applicable laws, Tervita disclaims any intention or obligation to publically update or revise any forward-looking statements, whether as a result of new information, future events or otherwise. The forward-looking statements contained in this news release are expressly qualified by this cautionary statement.