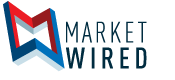 CrowdReviews.com Releases Guide for Finding Effective Call Tracking Software
/EINPresswire.com/ -- SANTA FE, NM--(Marketwired - November 24, 2016) - CrowdReviews.com, an online platform for business software, has released a guide to assist businesses and marketers in finding effective call tracking software. The guide provides marketers with a set of tips to find the best call tracking software based on their needs and the goals of their marketing campaigns. Call tracking solutions enable advertisers to track the success of their individual efforts through dedicated phone numbers and to provide additional metrics in regards to incoming calls and their matched marketing efforts. While the tips are not a guaranteed set of criterion to use to find the perfect call tracking solution, the tips can help reduce the risk of selecting software that does not meet their needs and requirements.
CrowdReviews.com recommends that buyers consider companies offering call tracking software which have a history of in-depth reviews written by those which have used their software. As the Internet has become a means for web users to perform research, it has also become an opportunity for many companies to create reviews which may be biased towards the side of the provider. It is recommended for buyers to not only try to identify reviews which may be critical of software vendors, but to utilize multiple reviews and resources. CrowdReviews.com also provides reviews written by customers on software profiles as a means of allowing buyers to determine the merit which the reviews have over the quality of the software.
It is also recommended for buyers to identify the features that are most important to their use of their call tracking solutions. Many buyers are looking to be able to track where the calls are coming from, and some may have very specific reporting requirements or may require integration into their other reporting tools. It is important to understand how your business will utilize the software and which features are most important prior to signing up for service.
Those searching for effective call tracking solutions can visit:
http://www.crowdreviews.com/ratings-of-best-call-tracking-software-based-on-user-reviews
Those interested in joining CrowdReviews.com can visit the following page to register or claim their profile:
http://www.crowdreviews.com/#registration
About CrowdReviews.com
CrowdReviews.com is a crowdreviewing platform which ranks over 500 software categories and 200 service categories.
Contact Information
Samuel Powers
941-257-4559
530-B Harkle Road,
STE 100,
Santa Fe, NM 87505