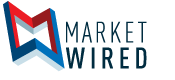 HorseOPeace.com natural toxin-free soaps with 100% raw goat milk are most moisturizing & healthy, founder Elizabeth Sanders tells iHeart Radio
/EINPresswire.com/ -- Goat milk soaps, Shea Butter, lip balm Gift Packs highlight holiday favorites
Nick and Elizabeth Sanders and their four sons of HorseOPeace.com, makers all-natural chemical-free goat milk soap.
Click here for high-resolution version
HorseOPeace.com offers an array of all-natural and chemical-free goat milk soaps, made with 100% raw goat milk, are all-natural and chemical-free. Online at www.HorseOPeace.com, the goat milk soaps, Shea butter cream and lip balms and Gift Packs are available at family friendly prices.
Click here for high-resolution version
WINSTON-SALEM, NC--(Marketwired - Nov 23, 2016) - Black Friday kicks off the holiday shopping season as consumers look for bargain prices but are increasingly insistent on obtaining the highest quality products, said Elizabeth Sanders, founder of HorseOPeace.com, who with husband Nick is building a soap company known for exclusively using 100% raw goat milk to make the most luxuriously moisturizing soaps on the market. 
HorseOPeace.com offers an array of all-natural and chemical-free goat milk soaps at prices from $3.75 to $7 for 4.5-ounce bars of long-lasting goat milk soaps, as well as for Gift Packs with various combinations of unscented or scented goat milk soap, Shea Butter Cream, lip balms and a handcrafted wooden pine soap saver dish at family-friendly prices from $9.99 to $29.99.
Elizabeth noted, "At times people give a Gift Membership to the HorseOPeace.com Soap Club to a friend or loved one at deeply discounted prices to automatically receive one to four goat milk soaps each month." Most popular is Oatmeal 'n Honey goat milk soap, but the extensive selection ranges from Peppermint and Rosemary to Lavender, to Tea Tree Jojoba, double-scented Patchouli, Wintergreen Eucalyptus, Sweet Orange Basil and many more. 
In a wide ranging interview on the iHeart Radio hit Morning Show with Tom Roten, on WVHU in West Virginia, Elizabeth said, "All of our soaps are made with 100% raw goat milk since we consider it our responsibility to provide consumers with excellent product at family-friendly pricing. Our soaps are all-natural, toxin-free and the most moisturizing available. We never dilute the milk with water, such as done by most other goat milk soap companies."
Nick added, "We are especially pleased and grateful when we hear from HorseOPeace.com customers across America and around the world that our goat milk soaps have helped them or family members suffering from dry skin, eczema and psoriasis. We strive to provide goat milk soaps that pamper and are healthy for skin, but at prices far below high-end skincare brands."
Recently the FDA banned toxic ingredients in antibacterial soaps, which has caused a sharp increase in interest about natural soaps, said Elizabeth, whose HorseOPeace.com goat milk soap and related products is available online at HorseOPeace.com, Facebook, Amazon and elsewhere. 
Nick noted, "Consumers should be aware that not all products claiming to be natural are fully natural such as those at HorseOPeace.com and people need to carefully read labels to be informed." 
Elizabeth told Tom Roten Show listeners, "Until I was in my late 20s, I followed the Plain People Church, which is similar to Anabaptist sects such as Amish and Mennonite. During those years I often worked outdoors in harsh Wisconsin winters and my fingers would crack and split. Once I began making and using my goat milk soap my fingers healed. I knew my soaps could help others and could become a business after I left the church to marry non-member, Nick."
Elizabeth said, "The focused and simple life instilled in me a work ethic and commitment to making superior quality products in the tradition for which Plain People are known. Now, as a woman in a typical secular lifestyle, with the support of my husband and four young sons, I consider it my calling to serve customers with the finest goat milk soaps and other natural products."
Based in Winston-Salem, North Carolina, where they recently purchased 22 acres on which they plan to build and have room for many goats, in her open way with people Elizabeth shares her story about family and business at her website, www.HorseOPeace.com and her blog. The Sanders family of Horse 'O Peace Ranch is also active in social media at Facebook.com/HorseOPeace, Twitter.com/HorseOPeace, Instagram.com/HorseOPeaceRanch and the company's website, www.HorseOPeace.com. For media or entertainment, contact Brian Dobson at DobsonPR.com or BD (at) DobsonPR.com.
Image Available: http://www2.marketwire.com/mw/frame_mw?attachid=3084381
Image Available: http://www2.marketwire.com/mw/frame_mw?attachid=3084384