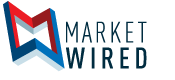 Earth Alive Reports Exceptional Performance Results for its EA1 Microbial Dust Control Technology at Tata Steel's Schefferville Mine Site
/EINPresswire.com/ -- MONTREAL, QUEBEC--(Marketwired - Nov 23, 2016) - Earth Alive Clean Technologies Inc. (CSE:EAC)(CSE:EAC.CN) ("Earth Alive" or the "Company") is pleased to report exceptional results from a full-scale testing of the Company's EA1 microbial dust control product by Tata Steel Minerals Canada ("TSMC") at its Schefferville, Quebec-Labrador mine site (See Company press release dated August 18, 2016).
Successful results of EA1 testing at TSMC's operations included reduced dust emission by 96%, smooth and non-slippery road conditions, a significant reduction in fresh water use for dust control, and no harsh chemicals introduced into the environment.
"The very loose composition and conditions of the road bed treated at the TSMC site are amongst the most difficult to treat for dust control anywhere on the planet," stated Marcelo Soutullo, Earth Alive's Vice President of Dust Control. "The microbial science behind our EA1 technology once again proved how effective the various microbial strains we induct into the soil are at binding soil particles together on the most challenging terrain, and in extreme weather conditions."
Mr. Soutullo further added, "The Environment Department personnel of TSMC is fully satisfied and delighted with the test results and the performance of the EA1 dust control technology. EA1 delivered on all fronts as promised, and TSMC has requested to work with the technicians of Earth Alive to expand the use of our various sustainable microbial technologies in dust control, as well as in other environmentally related issues on the mine site. EA1 delivered to TSMC a sought-after win-win combination in the mining industry; efficiency and environmental sustainability."
"These exceptionally strong results confirm EA1 as the preeminent effective, economical and environmentally sustainable dust control program available for mining and industrial operations," stated Martin Jetté, Regional Director of Eastern Canada for Brenntag, EA1's exclusive manufacturer and distributor in Canada. "These results are a game-changer for EA1 in Canada, and serve as a showcase for other environmentally conscious mines committed to applying the most environmentally sustainable mining practices." He further added. "We are truly disrupting the industry with the most technologically advanced dust control product in the world."
Mr. Soutullo concluded by saying, "Besides providing reduced direct and indirect dust control and road maintenance costs, the long lasting microbial effect of EA1 provide solid road stabilisation benefits, and drastically help control direct and indirect consequences of dust pollution on the environment, and on the health of workers and neighbouring communities."
About EA1:
Earth Alive's EA1 microbial dust control technology abates dust by using specifically selected microbial strains to aggregate dust particles in the soil. The EA1 microbial technology is the only organic approved dust control product in the world; it creates conditions that prevent dust from becoming airborne while helping to retain moisture in the soil. EA1 reduces water use by upwards of 80% and eliminates the need to use harsh chemicals to abate dust. EA1 poses no risk to the environment at large, or for ground water sources. The patent-pending microbial technology behind EA1 reintroduces into the soil some of the same natural microbial compounds already found in nature to control dust emissions. EA1 generates cost savings, and controls dust more efficiently with an environmentally sustainable approach.
About Tata Steel Minerals Canada Limited:
Tata Steel Minerals Canada Limited ("TSMC") is a joint venture established in October 2010 by Tata Steel Ltd. and New Millennium Iron Corp. TSMC is part of Tata Steel Group of companies which is a Fortune 500 company and is among the top producers of steel in the world. Tata Steel Group has over 80,000 employees spread over 5 continents. TSMC is developing iron ore deposits in Quebec and Newfoundland & Labrador in Canada.
About Earth Alive Clean Technologies:
Earth Alive aims to be a key player in world markets of environmentally sustainable industrial solutions. The company works with the latest innovations in microbial technology to formulate and patent innovative products that can tackle the most difficult industrial challenges, once only reserved to environmentally harmful chemicals and additives. The company is focused on environmental sustainability in 1) dust control for the mining industry, and 2) the agriculture industry.
For additional company information, please visit: www.earthalivect.com
The CSE has neither approved nor disapproved the contents of this press release. The CSE does not accept responsibility for the adequacy or accuracy of this release.
Forward Looking Information
Except for statements of historical fact, this news release contains certain forward-looking statements within the meaning of applicable securities law. Forward-looking statements are frequently characterized by words such as "plan", "expect", "project", "intend", "believe", "anticipate", "estimate" and other similar words, or statements that certain events or conditions "may" occur. Although Earth Alive believes that the expectations reflected in the forward-looking statements are reasonable, there can be no assurance that such expectations will prove to be correct. Such forward-looking statements are subject to risks and uncertainties that may cause actual results, performance or developments to differ materially from those contained in the statements. Except as required under applicable securities legislation, the Company undertakes no obligation to publicly update or revise forward-looking information, whether as a result of new information, future events or otherwise.