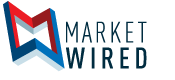 VR FEST and Ocean Gala Present Extreme Virtual Reality Filmmaker Challenge for Oceanic Conservation Featuring $10,000 Cash Prize
/EINPresswire.com/ -- SAN FRANCISCO, CA--(Marketwired - November 22, 2016) -
THE OCEAN GALA PRODUCED BY
MaiTai Global and OceanElders
VR LOUNGE PRESENTED BY
Unofficial Cardboard, Holocube, Phasespace, Pufferfish, Dreamland Entertainment and PassmoreVR
The Palace Hotel, San Francisco, CA on December 3rd, 2016
VR FEST, the world's first and largest Virtual Reality Festival has partnered with MaiTai Global, OceanElders, and the Extreme Tech Challenge to present a new oceanic conservation themed virtual and augmented reality filmmaker competition featuring a $10,000 cash prize that will be awarded at the prestigious Ocean Gala event on December 3, 2016 at the Palace Hotel in San Francisco.
The Ocean Gala, organized by MaiTai Global and OceanElders brings together global leaders in business and kiteboarding communities for a fundraiser to raise awareness and support for ocean causes. This year's gala will feature VR FEST's VR Lounge installation sponsored by: Unofficial Cardboard, Holocube, Phasespace, Pufferfish, Dreamland Entertainment, and PassmoreVR with ten oceanic conservation themed VR/AR exhibits from some of the world's leading purveyors that will be showcased on a variety of cutting edge technology displays including: HTC Vive, Oculus Rift, Microsoft Hololens, Samsung Gear VR and Google Cardboard.
Sir Richard Branson, founder of Virgin Group and an Ocean Elder, will be the keynote speaker for the gala to benefit: MaiTai Global, OceanElders, Mission Blue, and other nonprofits in ocean conservation. The evening will also include a silent and live auction, and will feature a special performance from the San Francisco Ballet, and world renowned dancer, Yuan Yuan Tan. Unique auction items include donations and endorsements from celebrities such as: Oliver Stone, Josh Groban, and The Fray. Guests of the gala will each receive a Virtual Reality Viewer from Unofficial Cardboard.
The virtual and augmented reality exhibits running in competition will be judged by virtual reality pioneer Greg Passmore (PassmoreVR) along with the XTC VR Ambassadors including Chris Crescitelli (Director of the Extreme VR Challenge), Gregg Katano (Unofficial Cardboard), Nitin Gupta (Google) and Ryan Pulliam (Specular Theory).
"I am honored to be the Head Judge for the Extreme VR Challenge to support oceanic conservation and look forward to meeting all of the talented filmmakers who were officially selected for this exciting and meaningful event" said virtual reality pioneer Greg Passmore.
The official VR/AR projects selected for the Extreme Virtual Reality Challenge are:
The Click Effect by Sandy Smolan and James Nestor presented by Annapurna & Within
Valen's Reef by Within & 3DPaint/FX
Share the Science: Climate Change VR by Otherworld Interactive
The Mini Mantas of Maria by Danny Copeland
California Platform Reefs produced by Dryft VR and C.A.R.E.
Aquarium Earth by Phasespace
Cry Out: The Lonely Whale Experience by 3D Live/Dell
Huebert the Holographic Manatee by Mirage Holographic
theBlu by WEVR presented by VRsenal
Great White Sharks by Curioscope
General Event Information:
Tickets & Information: To request an invitation please contact gala@maitaiglobal.org
Event Date: Saturday, December 3, 2016 7PM
Keynote Speaker: Sir Richard Branson
Event Location: The Palace Hotel, 2 New Montgomery Street, San Francisco, CA 94105
Please Follow Virtual Reality Festival Online and on Social Media
www.virtualrealityfestival.com www.facebook.com/virtualrealityfestival
www.twitter.com/vrfest www.instagram.com/vrfest
The gala is funded in part by our generous sponsors: Other World Computing, Bitfury, Virgin Unite, Fairwarning, Piaget, Setilli and Associates, Nowboat and Events.com.
For more information and opportunities to bid on auction items visit: www.theoceangala.com #TheOceanGala
MaiTai Global, founded by Susi Mai and Bill Tai, is a group of extraordinary entrepreneurs, innovators and athletes whose collective passion of Kiteboarding brings them together. They combine their network and resources to help each other achieve professional success, while fueling philanthropic activities around the world. www.maitaiglobal.com #maitaiglobal
OceanElders is an independent group of global leaders who have joined together to serve as a catalyst in the conservation and protection of the ocean. These individuals use their collective influence, supported by science, to preserve its ecosystem and biodiversity. Notable members include Dr. Sylvia Earle, Jim Cameron, Ted Turner, HSH Prince Albert ll, Jackson Browne, HM Queen Noor, Dr. Bertrand Piccard, E.O. Wilson, Wade Davis, Gerry Lopez, and Jean-Michel Cousteau. www.oceanelders.org @oceanelders
Virtual Reality Festival (VR FEST) is a community based organization dedicated to the development and expansion of virtual reality technology for use by both studio and independent artists and their audiences. Through its live event programs, VR Fest seeks to introduce audiences to the magic and excitement of the virtual reality experience. The festival operates year round with the VR Lounge tour and its main three day festival event is held every January in Las Vegas featuring VR exhibits, speaker panels and the ever-popular VR Lounge Nightclub Exhibit which has been held at different locations on the Las Vegas strip including: Light Nightclub Mandalay Bay, Moon at Palms Casino, Hyde at the Bellagio and Omnia Nightclub inside Caesar's Palace. For more info you can visit VR Fest online at: www.virtualrealityfestival.com
CONTACT:
BryteBox Consulting
Valentina White
(954) 593-4706
Distribution channels:
Amusement, Gaming & Casino
,
Banking, Finance & Investment Industry
,
Energy Industry
,
Human Rights
,
Media, Advertising & PR
,
Movie Industry
,
Technology
,
Telecommunications

EIN Presswire does not exercise editorial control over third-party content provided, uploaded, published, or distributed by users of EIN Presswire. We are a distributor, not a publisher, of 3rd party content. Such content may contain the views, opinions, statements, offers, and other material of the respective users, suppliers, participants, or authors.