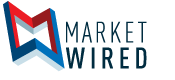 Young Women Need Inspiration Now, New Program Offers Hope
/EINPresswire.com/ -- WWII flying museum seeks support to launch program that will inspire young people with the story of America's first female military pilots
WASP Marty Wyall (L) Former F-16 pilot Heather Penney (C) WASP Shutsy Reynolds (R)
Click here for high-resolution version
Heather Penney, CAF National WASP Program Chair and one of the first female fighter pilots in the U.S
Click here for high-resolution version
DALLAS, TX--(Marketwired - November 22, 2016) - The Commemorative Air Force (CAF), a World War II flying museum, launched a fundraising campaign this month to raise awareness and support of a new program designed to honor the women pioneers of military flight. Supporters will help bring to life CAF RISE ABOVE: WASP, a program that will provide young people, specifically young women, a greater appreciation of their potential by telling the powerful story of the Women Airforce Service Pilots (WASP), the first female U.S. military aviators.
"Our goal is to raise $100,000 by the end of the month," said Heather Penney, CAF National WASP Program Chair and one of our nation's first female fighter pilots. "Since the inception of CAF RISE ABOVE: WASP, we've found a lot of grassroots support to honor these remarkable aviators, who are important mentors to my generation of female pilots. We believe that this campaign, being run on Kickstarter, will help create a foundation of support needed to raise awareness about our important mission to inspire youth, especially girls, to rise above any obstacles and find their own path to success."
The Kickstarter campaign funds will help with two of the main parts of the program: a film and the acquisition of a historic WWII aircraft. Production has already begun on a new dynamic film narrated by famed American actress and producer Sigourney Weaver. The film will combine interviews with WASP, historical footage, reenactment scenes and captivating in-air footage of military aircraft in flight. Donations will also enable the CAF to acquire an AT-6 Texan aircraft that traces its lineage back to a WASP flight training program at Avenger Field in Sweetwater, Texas. Once complete, the historic aircraft and film will tour across the country presenting at schools and aviation events as a flying tribute to the WASP.
You can learn more about this important program and how you can lend your support at www.riseabovewasp.org
About the Commemorative Air Force
The Commemorative Air Force honors the men and women who built, maintained, and flew in these airplanes during World War II. The organization believes that is best accomplished by maintaining the airplanes in flying condition; taking the airplanes to the people allowing them to experience the sight and sound of the aircraft in flight. Collecting, restoring and flying vintage historical aircraft for more than half a century, the Commemorative Air Force ranks as one of the largest private air forces in the world. The CAF is dedicated to Honoring American Military Aviation through flight, exhibition and remembrance. A non-profit educational association, the CAF has more than 12,000 members and a fleet of 165 airplanes distributed throughout the country to 76 CAF units for care and operation. For more information, visit www.commemorativeairforce.org.
About Heather Penney
Heather Penney was one of the first few female fighter pilots in the U.S. She was commissioned as an officer and served two tours in Iraq. As the only woman in her fighter pilot training class and the only woman in her fighter squadron, Penney drew upon the legacy of the WASP to be reminded of her ability to succeed at any goal she set for herself. On Sept. 11, 2001, Penney, then serving with the Air National Guard, was called to intercept hijacked United Airlines Flight 93 before it struck a target in Washington, DC. Her weapon was only the un-armed F-16 fighter jet she was flying. She was prepared to sacrifice her life for her country. Subsequently, Flight 93 crashed when the brave passengers attempted to take control of the aircraft and crashed it into a field.
Image Available: http://www.marketwire.com/library/MwGo/2016/11/22/11G122998/Images/WASPandPenneyinB-29-999efbab93b1be00bef81113ad63ace3.jpg
Image Available: http://www.marketwire.com/library/MwGo/2016/11/22/11G122998/Images/HEATHER-PENNEY-a7df022f10d89fa0b552a6795677c9d9.jpg

CONTACT:
Leah Block
Vice President of Marketing
Lblock@cafhq.org
(214) 330-1700, ext.120


EIN Presswire does not exercise editorial control over third-party content provided, uploaded, published, or distributed by users of EIN Presswire. We are a distributor, not a publisher, of 3rd party content. Such content may contain the views, opinions, statements, offers, and other material of the respective users, suppliers, participants, or authors.